You might need US proxies to unblock geo-restricted content, browse anonymously with an American IP address, or scrape websites in the United States.
In this article, we'll share the top residential proxy providers that will help you do just that. To separate the wheat from the chaff, we grabbed a bunch of providers and took them for a thorough spin. We analyzed key technical metrics, such as connection speed, success rate, and performance under load. We also looked at their features, pricing, and customer support. The end result?
Here are our top 5 picks.
---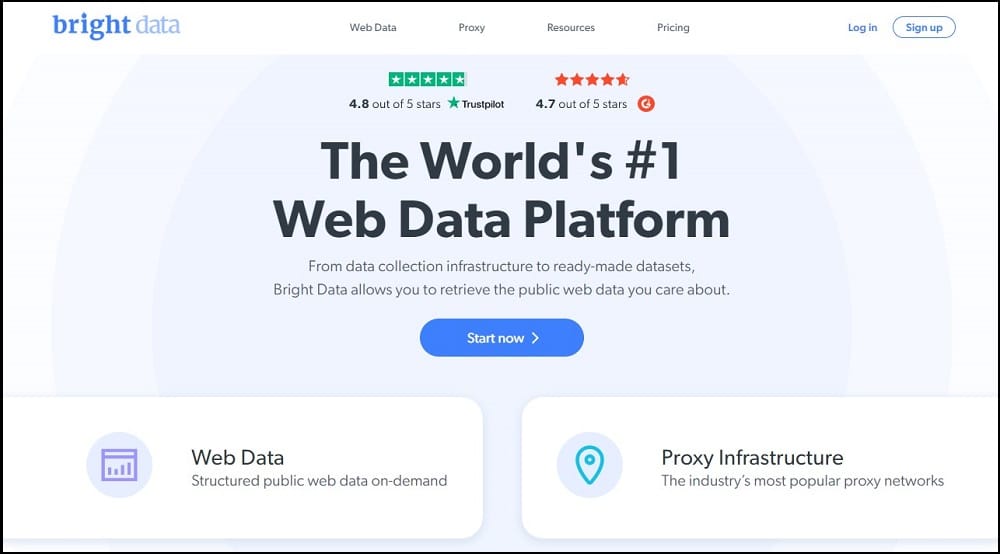 It's a great solution for larger tasks and organizations but not as friendly for personal use. Bright Data offers static and rotating residential IPs in all US states and cities. You can even target them by ASN. It has a browser extension as well & is proud of its proxy control tools, such as the Proxy Manager.
However, Bright Data's monthly plans start pretty high up; while there is an option to pay as you go, it's not very efficient. Before we see which provider deserved the second place on the US proxy list, comment below if you need any advice in choosing proxies for your specific task. We've been having real fun nerding out on proxies in the comments.
---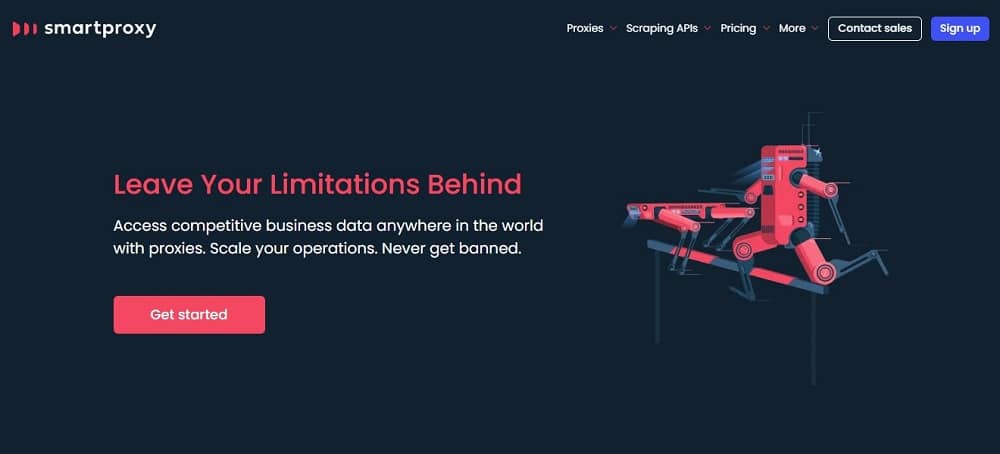 More than 1.2 million rotating residential proxies in the US come with an attractive price tag and are easy to set up. Smartproxy is an ideal choice for anyone needing American proxy IPs. You can target every US state and choose to
rotate the proxies for every request or keep the same for up to 30 minutes.
There's a browser extension for simple access and an API for the techies. Just keep in mind that you won't be able to choose the SOCKS5 protocol.
---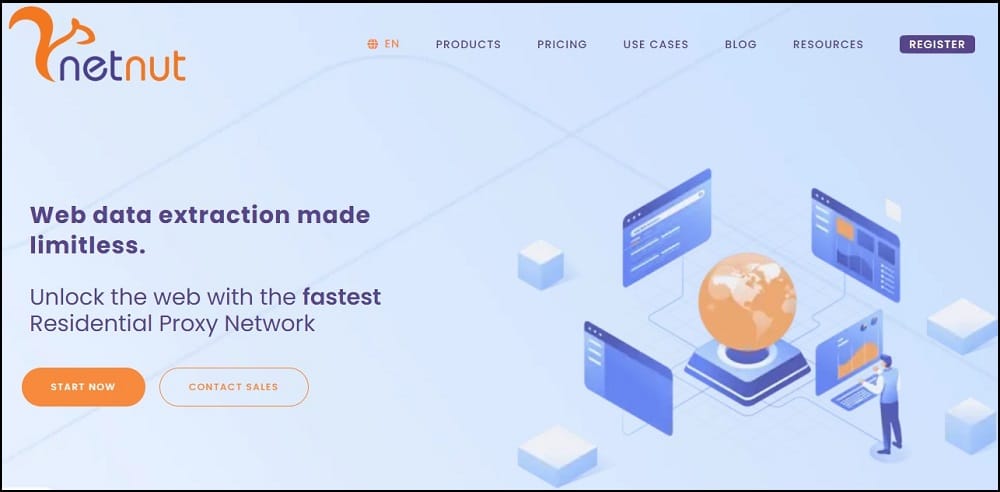 NetNut offers static residential proxies in the US with an option to target states and cities. It has a browser extension for easy use and provides 24/7 customer support. The proxies perform decently and scale well, but the user experience could be improved. NetNut isn't beginner-friendly, as there's insufficient documentation and no self-service.
---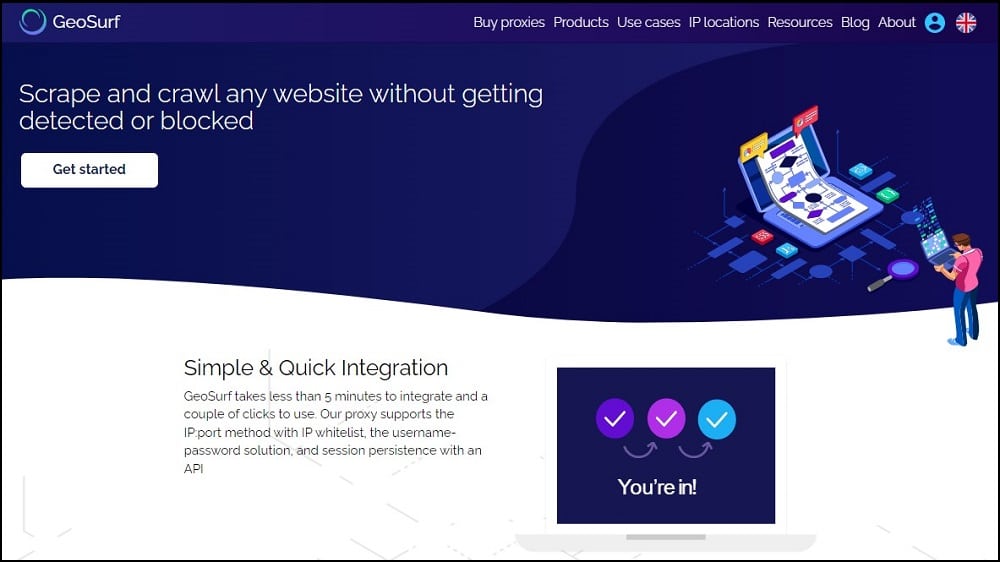 As its main value proposition, this provider offers IPs with precise geo-targeting in over 2000 locations. Its services include both static and rotating residential proxies. You'll get 24/7 customer support, a functional dashboard, and an API.
On the downside, GeoSurf's proxy pool is pretty small compared to the other providers on our list. It has only 37 thousand US IPs when the competition counts their proxies in millions. It also doesn't have SOCKS5 proxies and costs more than an average proxy service – the monthly plans start from $450.
---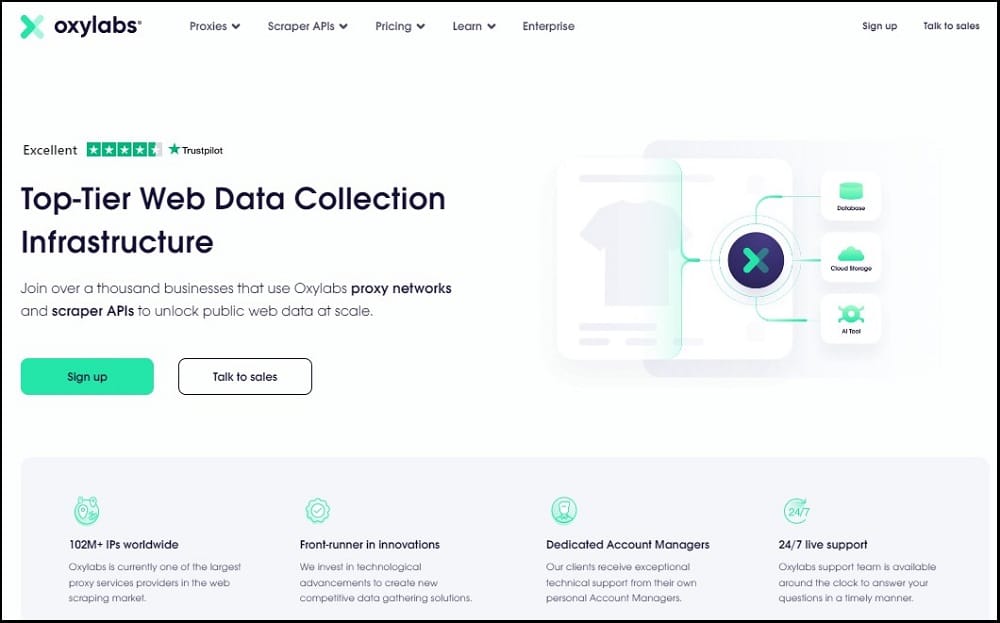 This provider features around 6 million unique IPs spread across the United States, both rotating and static. You can use them with any pricing plan, so you won't run out anytime soon. The proxies cover all US states and cities, and we've found them to be the best performers among the providers we've tried.
If you encounter issues, there's always a dedicated account manager to help you. All that said, Oxylabs best suits businesses with large needs; otherwise, it can be too expensive.
Did you expect to see a free US proxy list? If so, I encourage you to watch our article about free proxies. It explains why that's not a good idea. Here's a hint: free proxies are slow, unreliable, and insecure – to the point where it risks your personal data.