There are more than one ways we can do to cash our money, but to cash personal check remains important to this day. While it is not something as big as it was, getting cash from your personal check is still quite relevant.
Today getting cash through direct deposit, PayPal or Venmo can ease your life in a way or two. You will only need to go to the nearest ATM to get cash. Nevertheless, some people still consider cashing their paper checks even though the modern options are vastly available.
Aside from its simplicity, getting cash through checks are somewhat considered formal. A piece of paper with the specified amount of cash and the receiver has a lot in common to a modern cash transaction. The difference still remains in the usage of the check itself. Black ink on the paper will tell you how much you can get and where you can cash it.
Although you barely see people use checks, transactions using checks still exist in a certain business. A faraway barn or a local store sometimes still pay their workers with checks. In case of wondering what to do with the checks, you can learn how to cash your personal check through this article.
It is not uncommon to be paid by paper checks. Sometimes a customer often relies on a bundle of paper checks in their bag to pay their bills. In addition to local folks, it is possible that you also receive a check from a certain company. Either the company wants to make transactions in mail-in allowances, credit card cash-back refunds, or other purposes, you will need to inspect it and cash the check as soon as you can.
---
All You Need to Know to Cash A Personal Check
In general, you only need to go to the nearest bank to cash a check. What you need is a piece of a paper check with a handwritten or typed amount of cash on it. In order to get the cash, you will only need to sign the back of the check. It is considerably easier than writing one. Nonetheless, make sure to inspect several parts and numbers on the paper check before you proceed to go to the bank. Make sure any of the information on the check is valid. In case there's a mistake in the data written on the check, the bank will not be able to cash your check.
To get to know what you should be aware of when inspecting a check, you need to take a look at the list below. We have curated several important parts which are important to cashing a check. Without further ado, let's start off this brief information.
1. Pay to the Order Of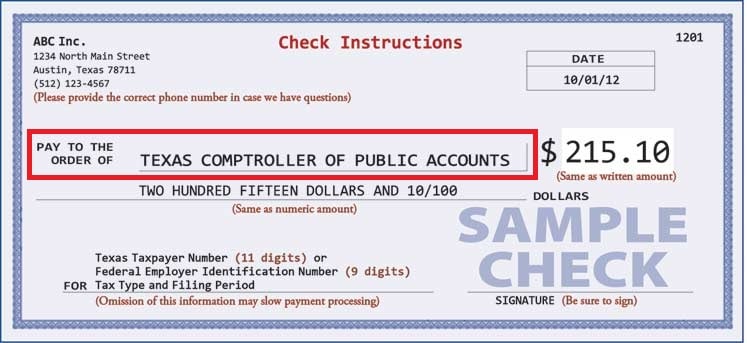 One of the many things that you have to always pay attention to is your identity. It is important that your check includes the name that matches your legal ID. You can only cash the check if your name is written on it. In case you're unable to cash your check in person, you can ask for a family member to do it for you.
There's only one thing that you must do if your family member vouches for the check written on your name. In order for the transaction to succeed, you will need to have a joint bank account. To make a joint account, you will need to live under the same roof with the person you assign to cash your check. A joint account can only be made after you provide legitimate information about your identity as well as the address that you live at.
While the rule of the order seems rigid on paper, the actual transaction is actually lenient. If the check does not include your full name, then the bank will still accept it. Your check will still be put through if it includes your nickname or a part of your legal name.
2. The Amount of Money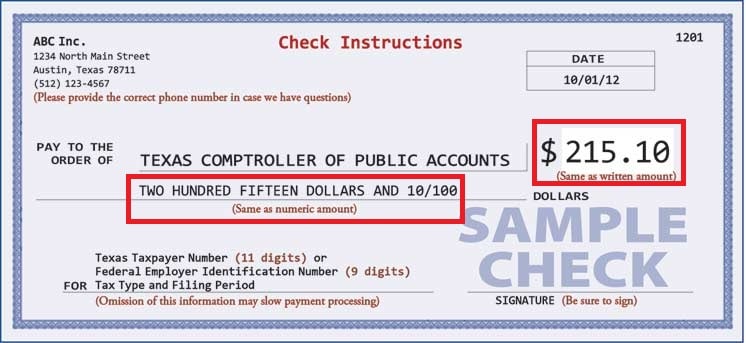 For every check, there are two fields needed to be written. In order for the check to proceed, you will need to have matching amounts of money on the two fields. The issuer has to write down the check amount in numbers on the field right to your name. If you intend to use $50 check, then the box should include $50.00.
Another field you need to pay attention to is below your name. If you wish to cash a $50 check, then the field should include Fifty and 00/100 Dollars.
3. The Signature of the Check Issuer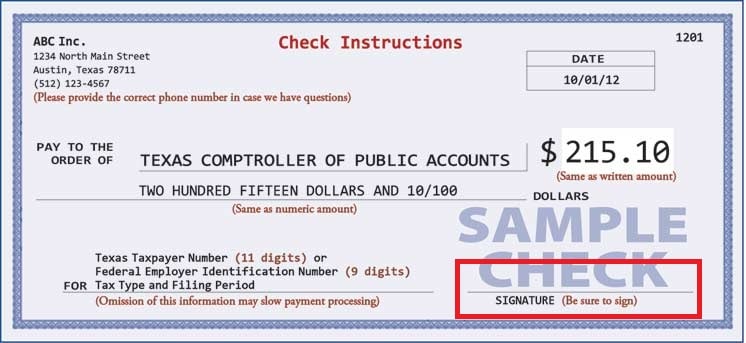 Note that you will need the signature of the check issuer to get your cash. The check issuer refers to the person who writes the check for you. To cash your personal check, you need to have the issuer's signature on the bottom right corner of the check. By having the signature of the issuer, the check will then be confirmed as legit.
4. Accurate Date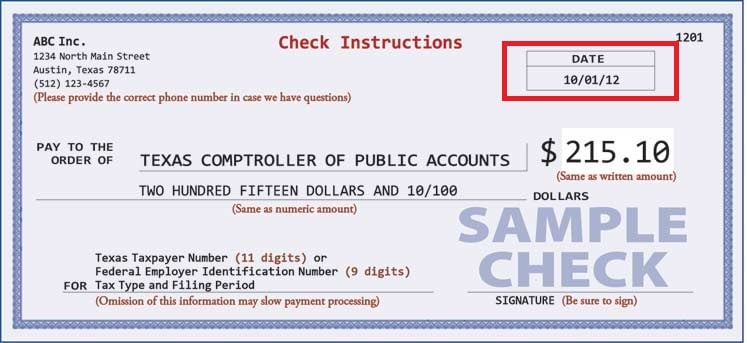 Not every place has the same rule regarding cashing a check. One place states that you may only cash a check if it's been allotted for 180 days. The other places declare that a check is not valid if you don't cash it within 180 days. Case in point, if a check is ordered on February 5, you have to cash it within 180 days time. In other words, you will need to cash the check within approximately 6 month period from the issued date.
Having an accurate date in check regulation somehow does not regulate some errors along the way. Handwritten checks often meet some of these errors when it comes to the issued date. For instance, business retail may give you a check on the date ahead of the issued date. If the regulation states that you will be paid on 29th, you must only cash the check on the assigned date.
---
Additional Regulation in Cashing A Personal Check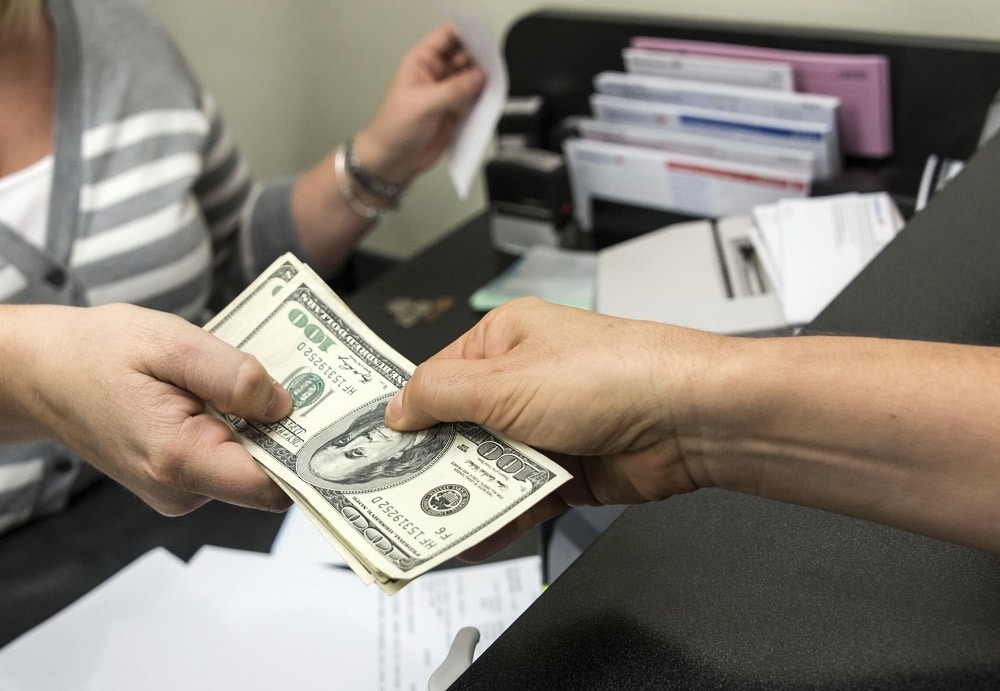 Other than a written paper check, you will need a couple of items to validate your identification. Some places will require an ID card to proceed with your check. Others require a valid recent picture to make sure you're not an imposter of the person intended in the paper check.
In addition to a legal proceeding, there are several rules that may only apply in certain areas. While it may seem insignificant in general, it is better to take precautions than not. Here are a few things you need to know when you intend to cash a personal check:
No handwritten checks allowed in certain places. While it doesn't apply to all, it seems to be safer if you have a typed-written check instead of a handwritten one.
Additional fees to cash a check in some places. When you cash a check in a store and a bank, you will have to pay additional fees. Some banks and stores may also charge you more fees compared to the others.
Cash your check in accordance with the redeemable limit. In other words, you can only cash your check when the bank has not yet reached the daily limit.
Despite the regulation, you will barely face any difficulty if you fulfill the requirement to cash your check. Moreover, you will have it easy if cash in the check from your employers, government agencies, and tax refund. These are all legal matters that need to attend to and the banks will obviously let your check through. What you have to do is simply sign the paper check as well as bringing a photo ID card with you. Soon your cash will be in your hand and the bank will happily receive the cashing fee.
---
Places to Cash Your Personal Check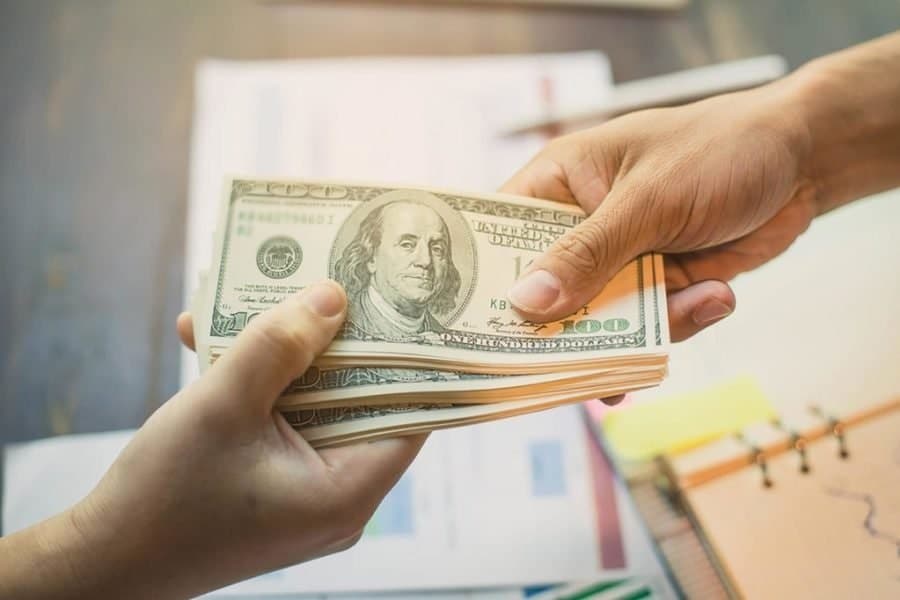 Cashing a check should be easy if you know where to do it. Several places offer the service of cashing personal checks. While the service does not come for free, you can still get the cash at the end of the day. Keep in mind that a check can only proceed if there's a bank teller that accepts it. You have to pay the service of the teller if you want to get your cash.
The possible place to cash your check is obviously a bank. As checks are directly related to bank accounts, you simply have to consider which banks you can cash your check from. Certain banks may not provide the service you look for because of certain regulations. In order to avoid any confusion, you can always ask the teller first if the cashing service for your check is available. If the bank rejects your check, then you can try to cash in on the other banks near you.
While a bank is not the only option to cash your personal check, there are other places where you can cash your check as well. These other places may offer you an alternative option if you can't find the nearest bank in your area. To get to know which places serve cashing service for your personal checks, take a look at the list of places to cash your check below.
1. Local Bank or Credit Union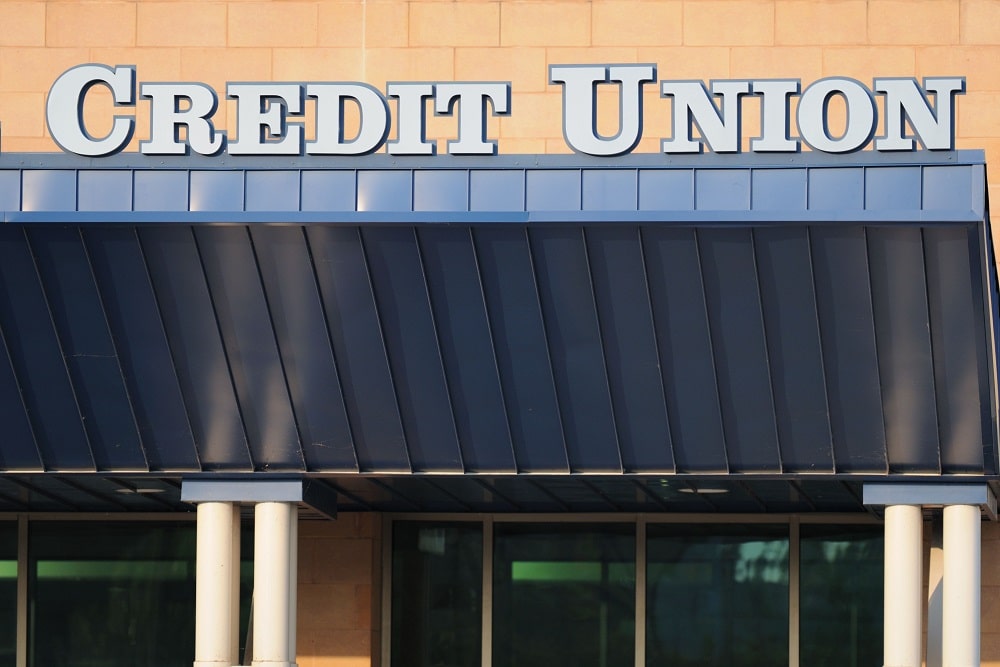 There is no safest place to cash a personal check than a local bank or credit union. If you have a personal account in one of the local banks in your area, then more benefits for you. Instead of paying additional cashing fees, you can cash your check for free. By having an account in your local bank, you may easily grab a hold of your cash.
If you're someone who doesn't go around much, it's better to use a credit union instead of a bank to cash your check. As local as it gets, credit unions usually apply lesser fees than banks. For someone who does not have any plan to access the check on the national level, then credit unions will serve you finely.
In addition to a lower charge, credit unions apply a lower minimum balance term to evade monthly checking charges. The minimum balance is only $5 for most of the credit unions. With only $5 in your account, you can still get access to the services. Try to look for a credit union or a bank which provides free checking. Keep in mind to also look for a bank or a credit union with convenient access. You may have to consider creating a new bank account in case your bank charges you with cash checking.
2. Go To the Issuing Bank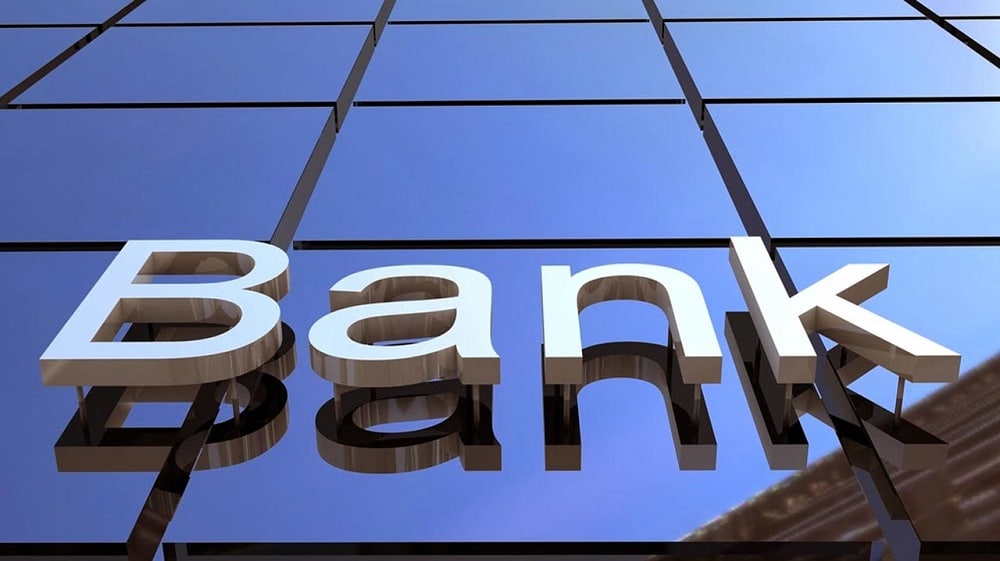 Worry not if you don't have a bank account for the issuing bank can always cash your check. The issuing bank can even provide the most affordable and responsive option in comparison to the other places on the list. Other banks may regulate a higher cashing limit compared to the issuing bank too.
Find out the name of the issuing bank on the bottom left corner of the check. It's the name right over the memo line. Head to the nearest local issuing bank or go find the branches available in your areas. If the check is issued by this specific bank, you have to find its local branch to make the transaction. When the balance is sufficient to cover your check, then you will get the cash you wish for.
Similarly to any places which provide cash checking, it's mandatory to bring your ID to validate your identity. In addition to the general regulation, each bank applies different regulations for non-customers. Usually, you will be charged with a non-customer fee. If you want to make sure of the charges of certain banks, you can always contact the bank number or look up at the information on its official site.
There are variations of fees depending on the cash you wish to draw. For a balance below $50, you will not be charged with any fees. A balance above $50, however, needs to be compensated with $7-$10 fees. The general regulation is that the fees will be taken with a ratio of 10% of the check balance. In other words, the fees will approximately be $7 per check. While these calculations are not true to some of the banks which charge more fees, you can still rely on them to take precautions of the charged service.
3. Transact by 7-Eleven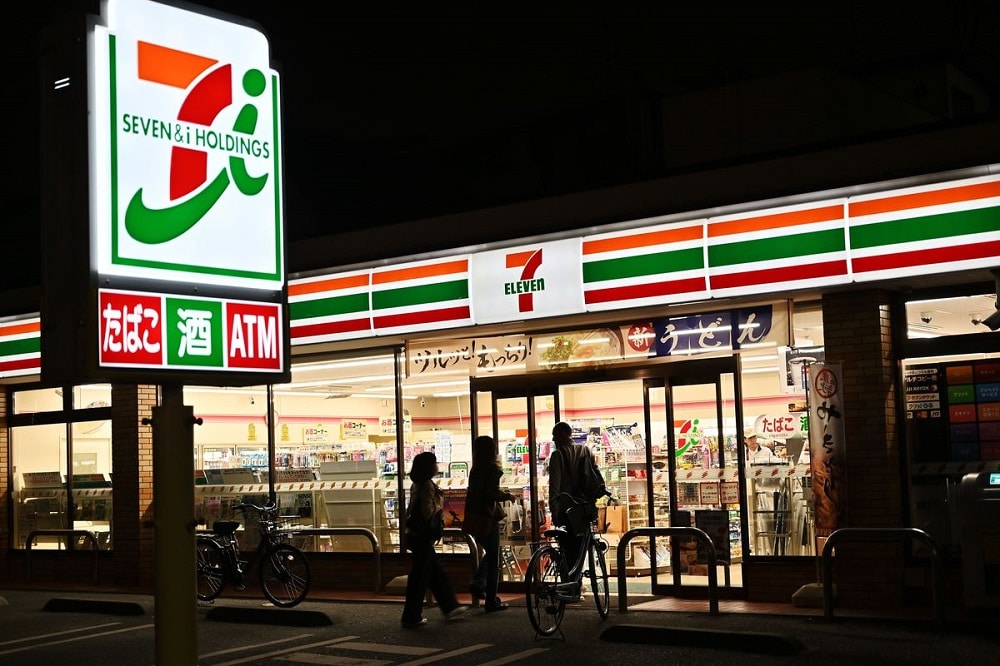 If you can't cash personal checks in gas stations, always look for 7-Eleven. First, you have to install the Transact by 7-Eleven app on your phone. This official app from 7-Eleven will help you cash a check with a picture taken by your phone.
Your check will proceed within 48 hours. Afterward, your balance will be transferred to your 7-Eleven prepaid card. Use the card where Debit MasterCard can proceed. The transaction will take place in online and retail stores.
4. Walmart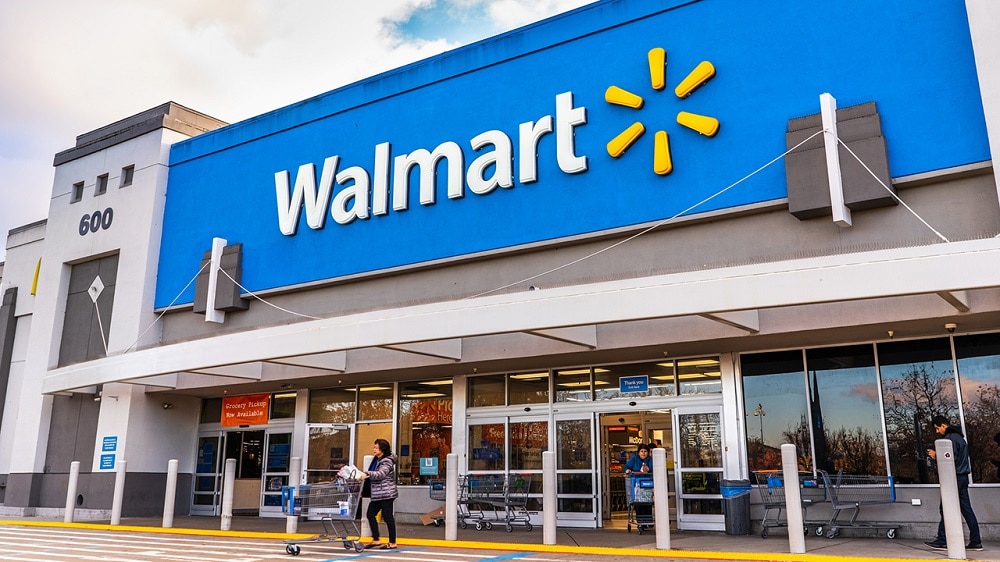 Walmart is very easy to find in your neighborhood. Perhaps in some areas, the popular market exists before a national bank branch sets the stones. In any events you can't find a local bank nearby, simply go to the nearest Walmart to cash your personal check.
Similarly to any banks across the country, you need to pay additional fees if you want to get your cash. The fees will depend on the cash you intend to draw. You will be charged for $4 for a $1000 balance. On the other hand, the price will increase doubly for a balance greater than $1000. If you want to know more about the cashing fees, check out Walmart Check Cashing services on the official Walmart site.
Walmart regulates that the cashing limit for each day is $5,000. On some occasions, like Christmas and tax refund checks, the limit will increase up to $7,500. If you wish to cash a personal check over $200, you may have to find another place since Walmart can't provide you with such service.
There are two options of cash checking at Walmart. You can get the cash in forms of money or a Walmart MoneyCard. If you opt to use the MoneyCard, you will not be charged with fees for select payroll companies and government checks.
Which checks can proceed at Walmart then? Take a look at the list below and see if your check is listed.
Cashiers' checks
Insurance compensation checks
MoneyGram money orders
Government checks
Tax checks
Retirement expense checks
Pre-printed checks
Employees checks
Joint account for personal checks, with a limit of $200
5. Gas Station or Travel Centers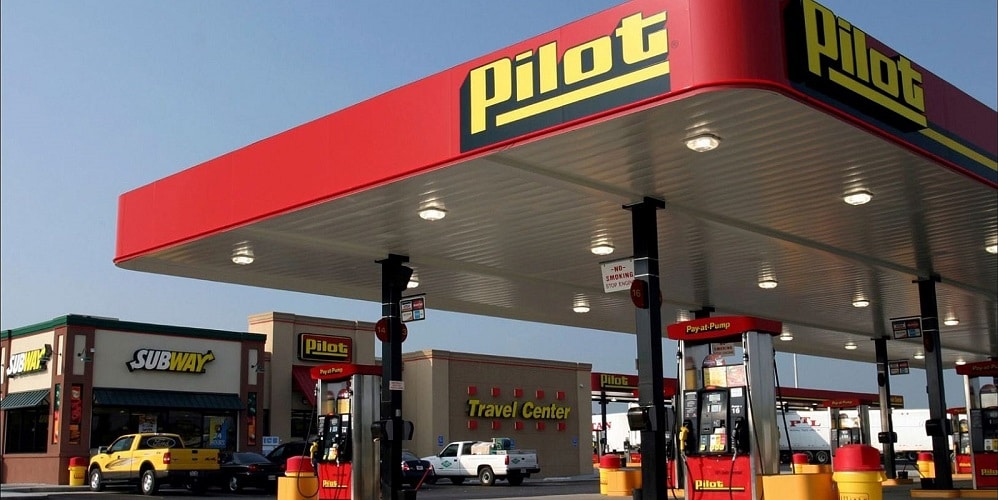 Back then, gas stations would offer the cashing check services. Now, almost every gas station does not provide cashing personal checks services. No matter what urgency or importance of the checks, most gas stations will not offer you services for the risk of check frauds. If you're in the middle of a road trip, you may find some luck to cash your personal check at travel centers in forms of truck stops along the interstate.
There are two famous travel centers in America that you can trust. Pilot Flying J  and TravelCenters of America will be at your service to cash your personal check when you're far from home. Keep in mind that these travel centers only allow certain locations to offer cash services. Either way, you may find it with luck or contact the nearest travel center location beforehand.
6. Local Grocery Store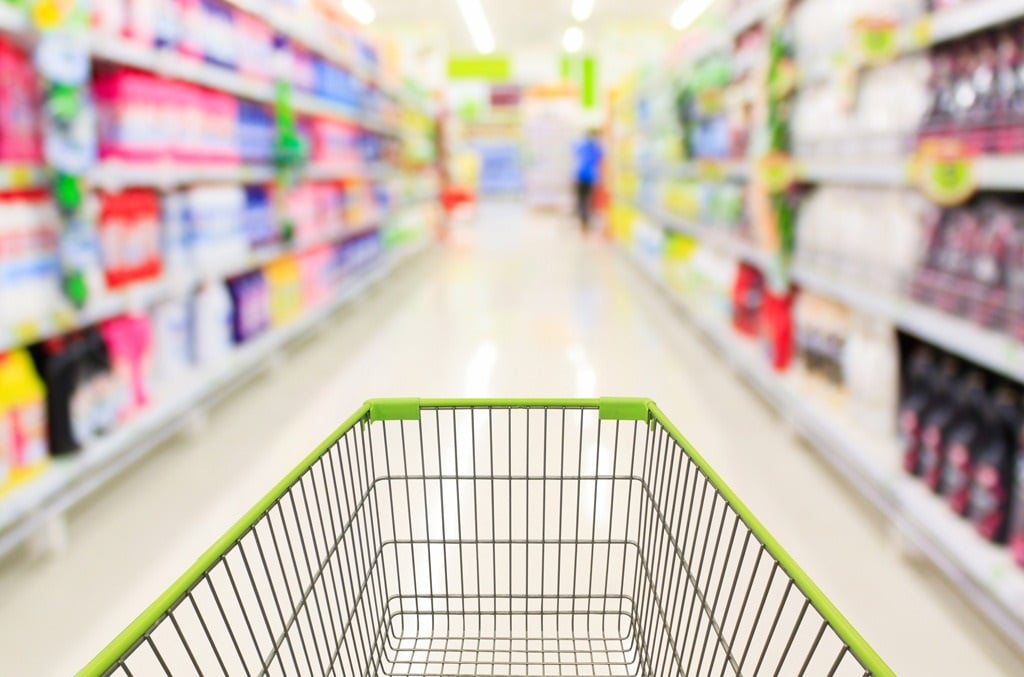 While you can't always rely on a local grocery store to cash your personal check, you can ask the customer service to confirm it. The services may somewhat be limited to cash payroll checks, cashiers' checks, and money orders. Local stores only accept printed checks and not handwritten ones. The can't risk dealing with check fraud from handwritten check cashing.
There are four grocery stores which remain to offer the service of cashing checks. There are Albertson's, Safeway, Kmart, and Publix. If you're lucky, you will be charged none at your cashing check transaction in grocery stores. Others may charge you around 2% of the balance or $6 per check.
Keep in mind that some stores have different cashing regulations. Several stores may abandon the cashing fee if you opt to use store credit instead of cash. It will work best if you happen to do some grocery shopping in the store.
---
7. Cashing Check to A Friend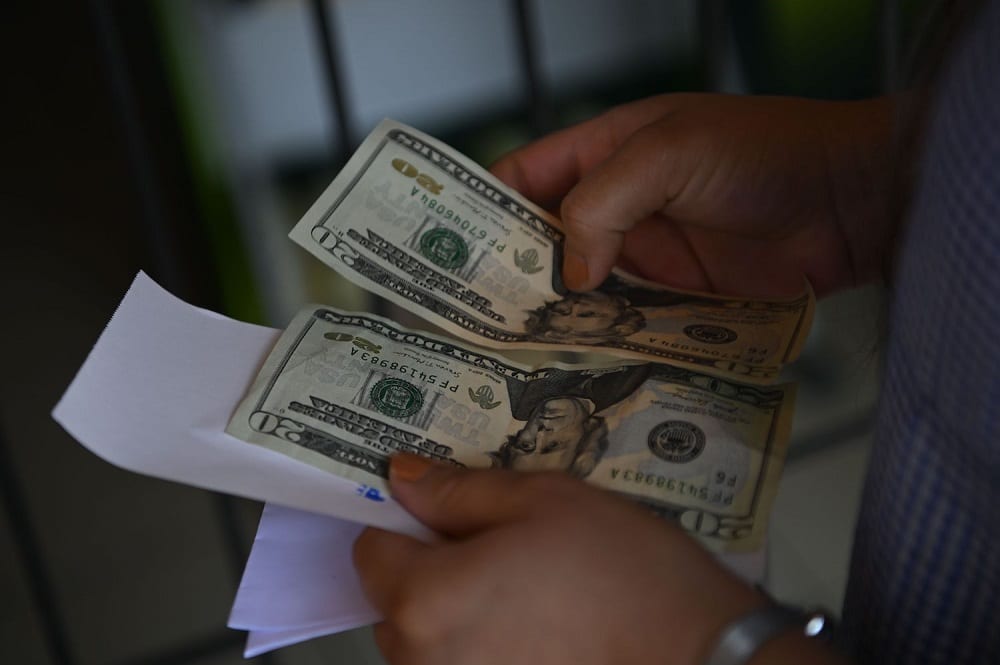 Cashing check to a friend or more popularly known as endorsing will result in no additional charges. The third-party check is quite simple in general. What you need to do first is look at the back of your paper check. Write down "Pay to the order of Friend's Name" on the top of the identity line. At last, sign the check on the bottom part of the check.
Take notes that each bank has different policies regarding endorsement checks. To avoid any suspicions, you may need to accompany your friend to the bank branch. It will help you verify your identity as well when the bank needs you to fill in a form. You will most likely be given a form which will allow your friend to cash your check. To make sure nothing goes wrong, you can check online for the requirements or contact the bank upon your friend's departure to the bank.
8. Cashing Check at Stores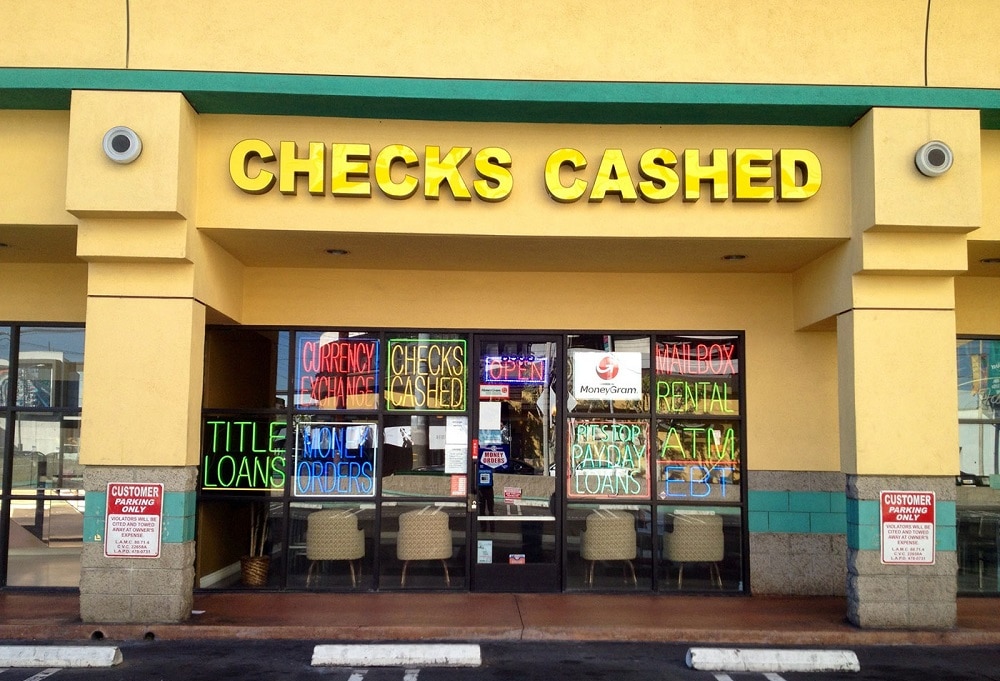 You can find cashing store easily in your areas. Each store will offer you services of cashing any kinds of checks, not excluding handwritten checks. However convenient it may be, the services come with a high price. Among other options we offer, these stores have the highest check cashing fees.
If you consider putting your balance to their debit card, you have to pay for a monthly maintenance fee. You must also be aware of a reload fee. In any events, you can always choose to cash your personal check to Walmart if there is a Walmart nearby.
---
Cash Checking Apps
It's a mix between the old and the new. In order to cash your checks, you can simply get the cash checking apps to work. There are several apps which will help you check your checks from your phones. Take a look at the list below to find out each one of their features.
1. Ingo Money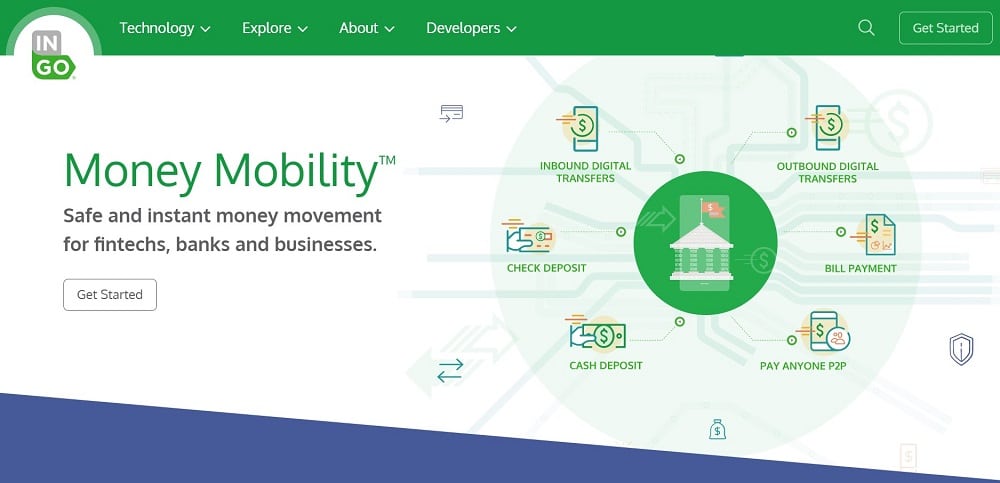 You may not find better check cashing app than Ingo Money. This app provides you with services to cash almost every kind of checks. Those also include hand-written personal checks.
All you have to do is download the app first. Once the app is installed, you can cash your check by endorsing it. In order to cash your check, you need to take a picture of the check's front and back by using the app. Afterward, you choose where you want to cash the money.
There are various redeemable options for your cash check. You can use a prepaid debit card, Amazon gift card, PayPal account, retail credit cards to pay an online bill, and MoneyGram cash pickup to redeem your cash.
Some of the options will transfer your balance in a matter of minutes. If you wish to use your check to pay a retail credit card, the payment will proceed on the next business day. There's also an option to divide the balance by using multiple redemption selections.
Ingo Money will charge you with cashing fees in return of its service. The cash under $100 will cost $5 fee. Over $100 balance will cost 5% of it. Pre-printed payroll and government checks will include $5 fee to cash a check under $250. If you have a balance of more than $250, you will need to pay a 2% fee for it.
By using Ingo Money, you can transfer your check to a Chime Bank account. Chime Bank will offer you free ATM access. If you use Chime Bank, you will get the deposit two days earlier than if you make a transaction from a traditional bank.
2. PayPal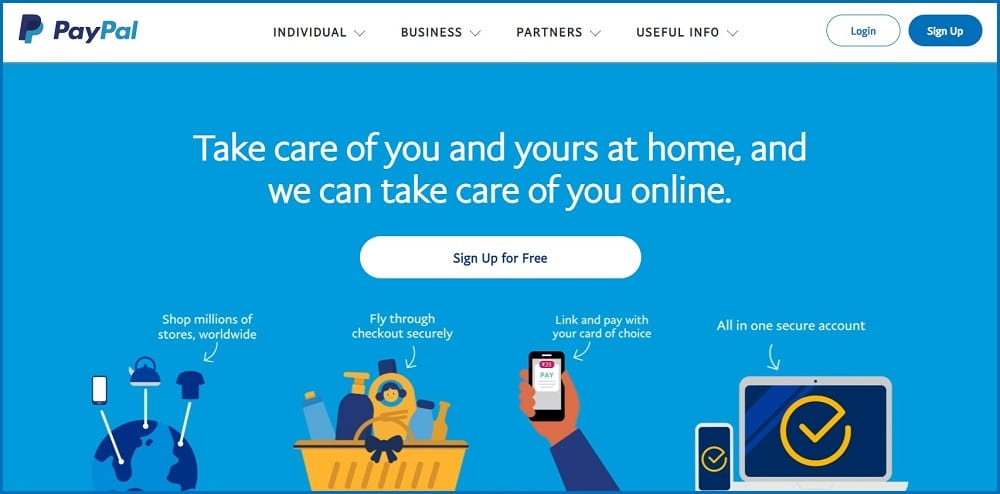 As one of the greater payment companies in the world, PayPal also invests in check cashing service. In providing this service, PayPal has partnered with First Century Bank and Ingo Money.
If you use Ingo Money, you will have to make an endorsement of the check first. Afterward, you can use the app to take a picture of the front and back parts of the check. When your check gets through, you will be advised to add the written "VOID" over the front of the check. Then, you may decide to pay for the fee. Ingo Money sets the fee for 1% for payroll and government checks with a pre-printed signature. As for the others, there will be a 5% ratio with a $5 minimum fee per check. In a few minutes, your cash will be available. If you don't want to pay for the fee, you can simply wait for 10 days to get the PayPal funds.
In order to proceed with the transaction, your balance has to be at least $5 and at most $2,500. This way, you can cash various checks from $5,000 per day to $10,000 per month. Access your PayPal funds once the balance is ready. With PayPal, you may transfer your deposit to another bank account within one day. You may also transfer the balance to an acceptable debit card or prepaid card in minutes. Alternatively, you can deposit your balance to a PayPal Debit Card, in which you can cash it through an ATM machine.
3. Green Dot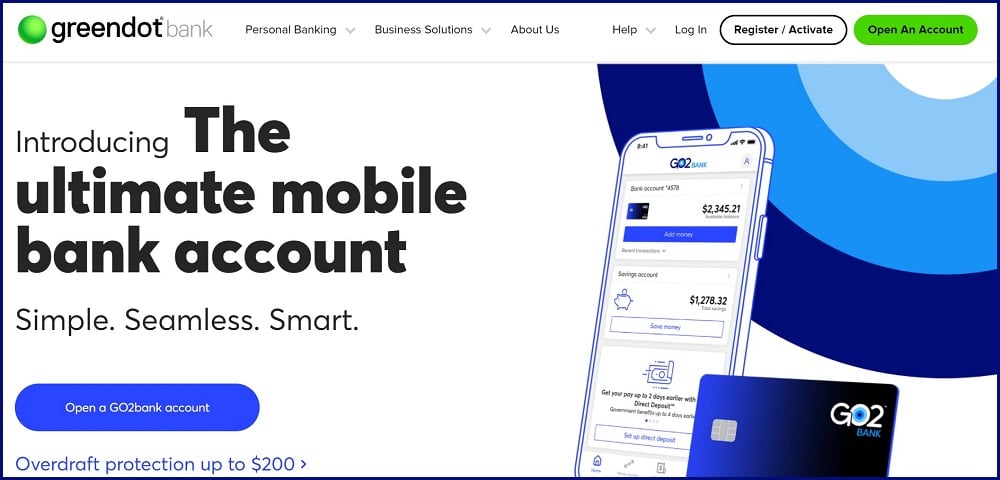 Proceed your balance transaction with a prepaid debit card from Green Dot. As a mobile check cashing app, you can basically access it anywhere. Through Green Dot, you can cash your checks at Walmart and reload your prepaid Green Dot debit card. In addition to the cashing service, you can also transfer your checks with the Green Dot app.
Keep in mind that Green Dot limits the transaction for one day and one month. Several regulations that you must be aware of are as follows:
$1 for the minimum balance
No more than $2,500 for a single check balance
The limit to cash for one day is $3,000
No chasing your check for more than $5,000 within 30 days
In case you need to write someone a check, Green Dot will provide you a book of checks. There's no need to open an account for the balance will be taken from your debit card.
---
Conclusion
If you need quick money, feel free to cash your personal check. All of the options to cash some checks are widely available if you know your ways around the areas. Keep in mind that cashing your checks also comes with a price. If it's possible, you can always go to the issuing bank. If there are no other options, then you can go to certain places to cash your checks too.