Connect with people all over the world without any fees with free international calls. Thanks to the phone plans which provide unlimited minutes and free long distance calls, today you won't be charged for fees for making domestic phone calls and international calls alike.
While a couple of years ago that was not true, technology today has made it possible for you to call somebody in a foreign country for free.
By applying the invention of technology in communication today, we have found that there are ways to make free international calls to nearly any country in the world. Contrary to blocking calls from calling your phone, you can connect with people overseas with free calling apps. Now you can easily connect with your family, friends, and business clients by simply making international calls wherever you are.
Before we know the technological advancement we witness today, our world seems bigger than ever. Now the gaps between countries get smaller and smaller every single day. Back then, it seemed like a privilege to call somebody abroad. Nowadays, however, that's not the case. With the current technology we have, we can even contact people and do certain businesses overseas by only making international calls for free. If you have families and relatives who live abroad, the free calls will also work a lot in your favor.
When you travel overseas, you can easily make a free international call instead of paying the fee. By simply connecting your phone to wifi hotspots, you can get access to make free international calls.
---
How to Make Free International Calls
Before we get to know about the apps to make free calls, let's dive into the background of it. In order to make free international calls possible, we all need to thank of the invention of Voice Over Internet Protocol (VOIP) technology. Case in point, if you listen to a podcast where the host has an interview with a guest aboard, they most likely utilize VOIP to communicate.
Aside from podcasts, online teaching also utilizes VOIP to reach out to international students. For a long we may only utilize the Internet service to access our email, streaming our favorite tv shows, and any online side businesses. On the other hand, international calls are still considered a wonder in this modern communication era.
Connect to people internationally via free call applications. Since these apps are designed to work with your smartphone and/or computer, it's possible to engage in free audio and video calls. You will only need to have an internet connection to access the free calling app.
In order to help you out deciding which app works best for you, take a look at the list of free international calling apps we have below. Choose one that fits your preference based on the description we have provided below.
---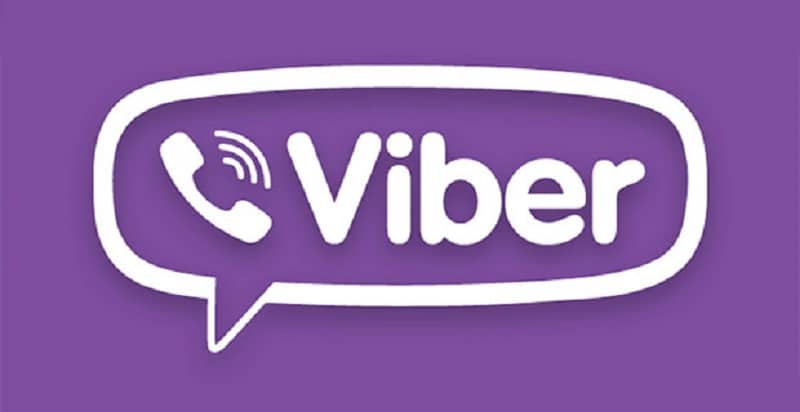 As one of the well-known apps, Viber can get you access for free international calls. In order to operate this app, you will have to choose the person from your Viber contact list. Keep in mind that you can only make a call if the person is on the list. If you have found the name of the person you want to contact, click "Free Call." As an alternative choice, you can open the free international calling app and chat with the person you want for free too.
---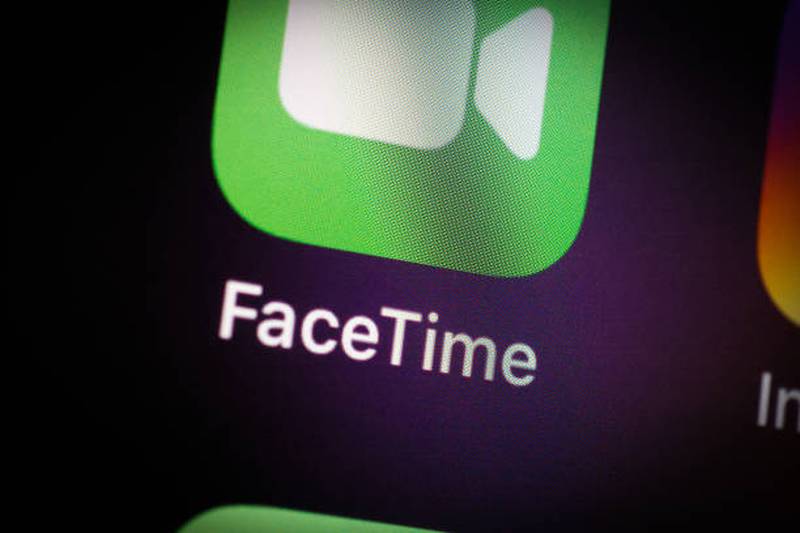 As an Apple user, you may find this app familiar and ease your overseas communication. If you are connected to another Apple user, you can use the built-in Apple app named FaceTime. In order to make a call, you will need an internet connection. By using this app, you will not get charged with any fees. Keep in mind that FaceTime only works between two Apple devices. In short, you cannot use FaceTime if you use non-Apple devices.
---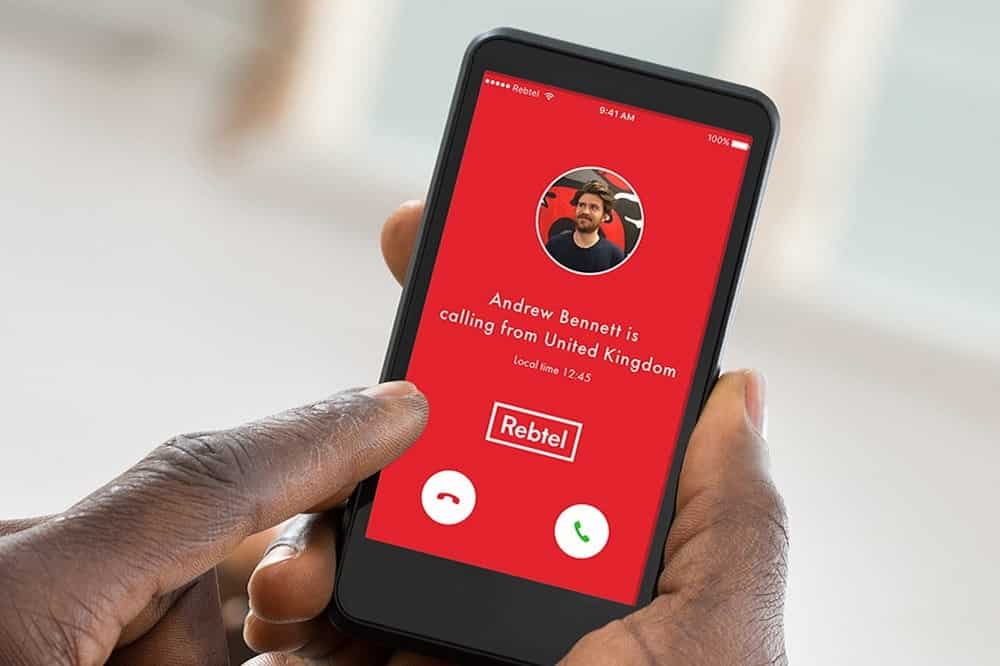 If you have difficulty finding a stable internet connection, then you can use Rebtel. What makes Rebtel so useful is that this app allows you to make free international calls to over 53 countries without an internet connection. Rebtel will input the local code area to ensure your call gets to other Rebtel users.
If the number you intend to contact isn't included in one of the countries on the list, then you will have to get a stable internet connection to make a free call.
---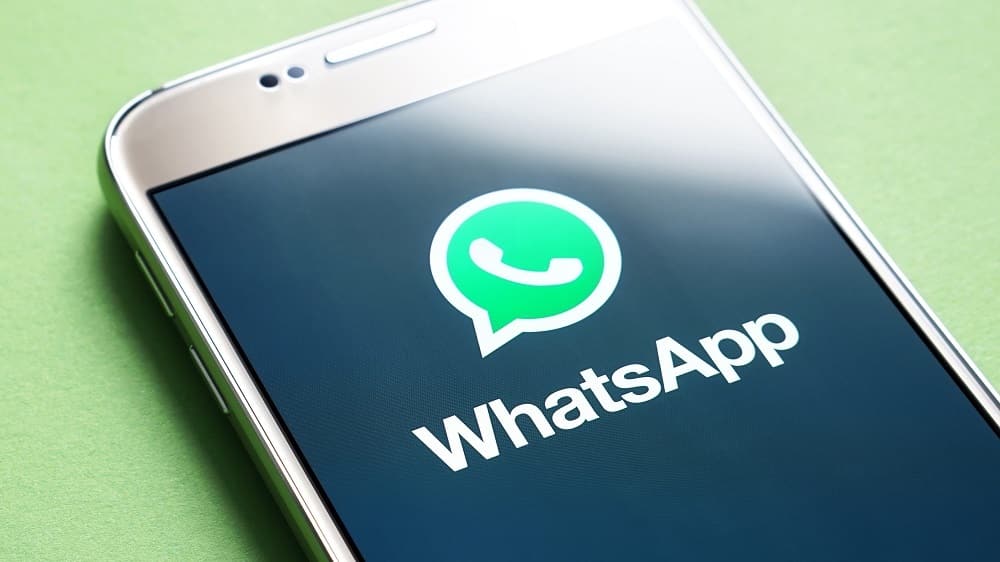 Moving on to a popular messaging app. As the commonly used app is owned by Facebook, WhatsApp has gained a considerable number of users over time. This app allows you to make voice or video calls to the people in your contact list. If you need other communication alternatives, then you can also try to send messages to anyone in your contact list.
Aside from making calls, texts, and videos, WhatsApp also gives you the liberty to send documents up to 100 MB. By applying this concept, you can make business via this application. If you intend to use this app in a long term, you can look for WhatsApp for Business to help your business by connecting to your customers.
---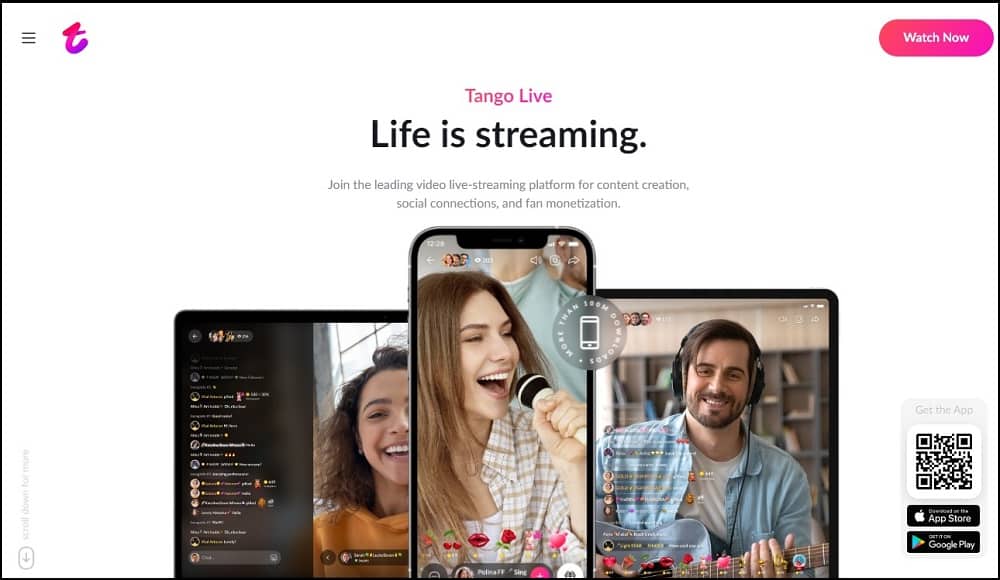 While you can't dance with this Tango, you can have a whole lot of fun calling your friends for free. Aside from voice and video calls, you can have some fun by playing games with the other people in your contact list. In addition to games, you can also play around with digital masks.
Tango allows you to make l free international calls to any number in the countries listed below:
United States
Canada
Mexico
India
In addition to these countries, you can also make calls to other areas for a considerable amount of fee. You need not worry because Tango ensures you that the fee can still be cheaper than the charges of your current cell phone provider.
---
While many VOIP apps need a 3G cellular connection or using a wifi network in order to work, there won't be a guarantee that you can find a stable connection everywhere. Known for its flexible utility, IMO supports international calls where you can use a 2G connection. Despite the abundance of 4G LTE connection everywhere, other places with an unstable internet connection may find this app accessible for their own interests.
If you're concerned about security breaches, worry not for IMO voice and video calls are encrypted. IMO even supports encrypted calls up to six participants. It will provide a great platform for your online discussions as well.
---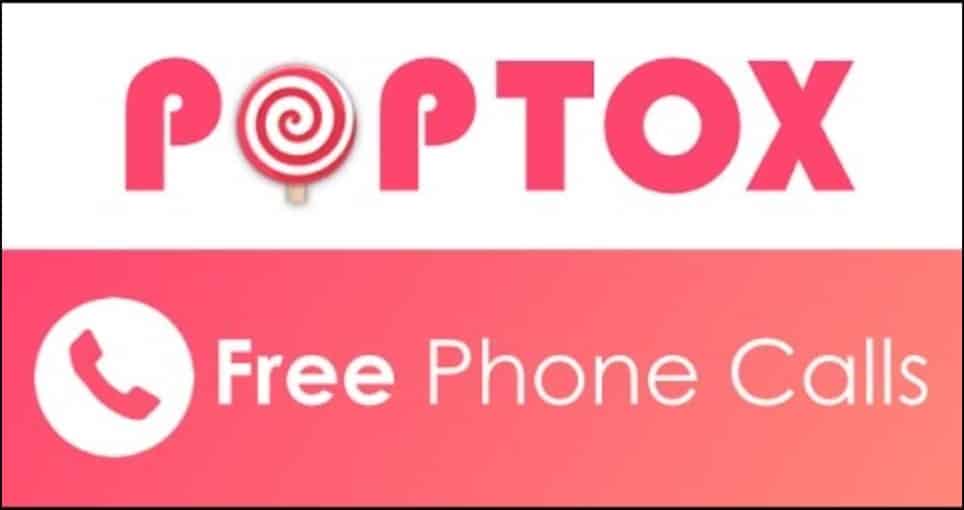 Making free international calls can be simply done when you opt to call another app user. PopTox takes the free international call to another level with its feature to call a regular cell phone or landline for free. In order to make the calls, the recipients on the other side don't need to have the PopTox app. You can simply make free phone calls by entering the numbers you intend to contact.
Access the free calling app from your computer or the mobile app. You will only need an internet connection to make free audio and video calls. Despite its offers of free international calls, you need to take note of the limit of the calls you can make each day. In order to continue the calls beyond the limit, you can pay the fees when you reach your daily limit.
---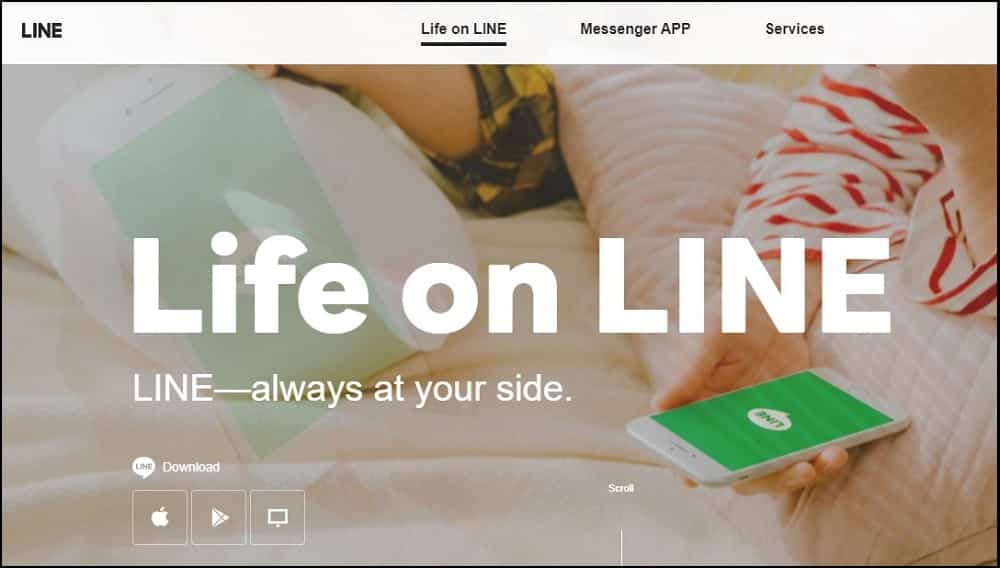 Get some fun with a messenger app. The complete messenger app named LINE lets you make free international calls with fun. You can make calls up to five minutes to any numbers in your contact list. In order to make free calls, the call recipient is required to have the LINE app. Each free phone call has an unlimited amount of time if you access it through the app.
Aside from international calls, LINE also allows you to share text messages, photos, videos, and stickers with your friends. If you need for an app which functions as a social media platform, LINE is an excellent option. Get updated with the latest news from LINE Today and get special coupons on special occasions as well.
---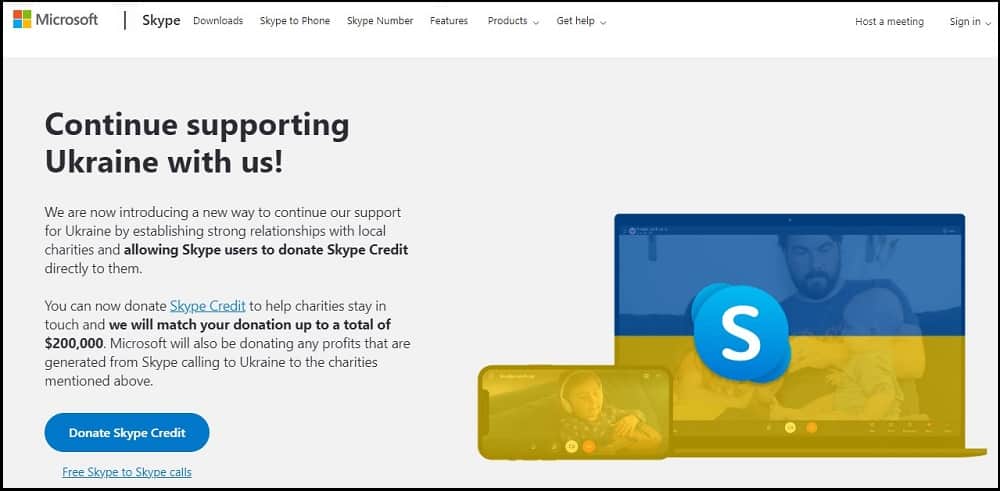 If you need a flexible free calling app for your devices, then Skype will be your best option. You can use this free app in your Android, Apple, and Windows devices. Keep in mind that sending messages or calling a cell phone or landline will require you to pay a monthly fee. In short, you can make international calls from one Skype account to another for free. However, you will need to pay the fees if you intend to call phone numbers from your contact list from Skype.
---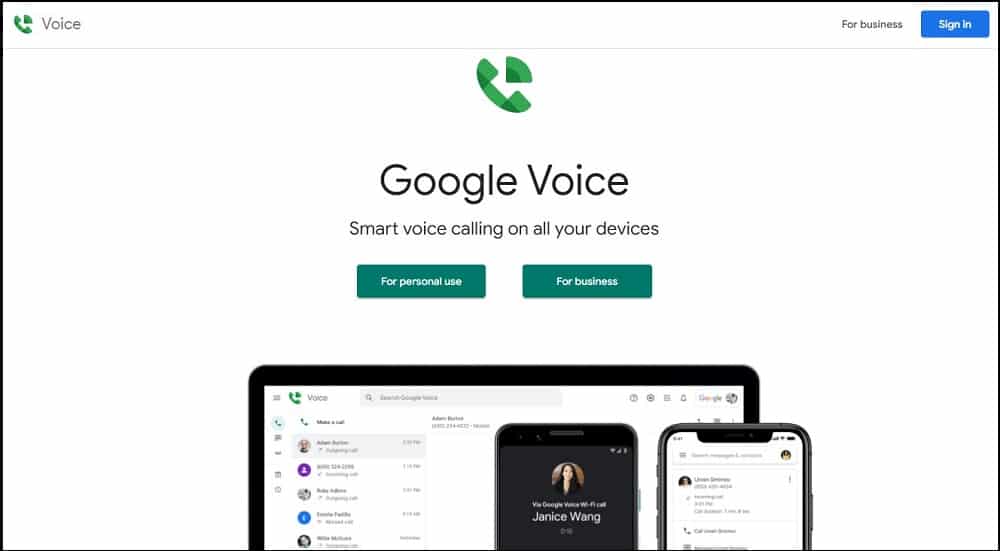 If you intend to use Google Voice, make sure to see you're in the list of the countries it supports. As the most limited free international calling app on this list, you can only make free calls between the U.S. and Canada. If this doesn't present a problem, then you may like this app since it's powered by Google. By using Google Voice, you can even get a free phone number. This option allows you to keep your current cell phone number private from any calls out of your personal contact list. As it is, Google Voice can be a perfect platform to engage in formal business.
---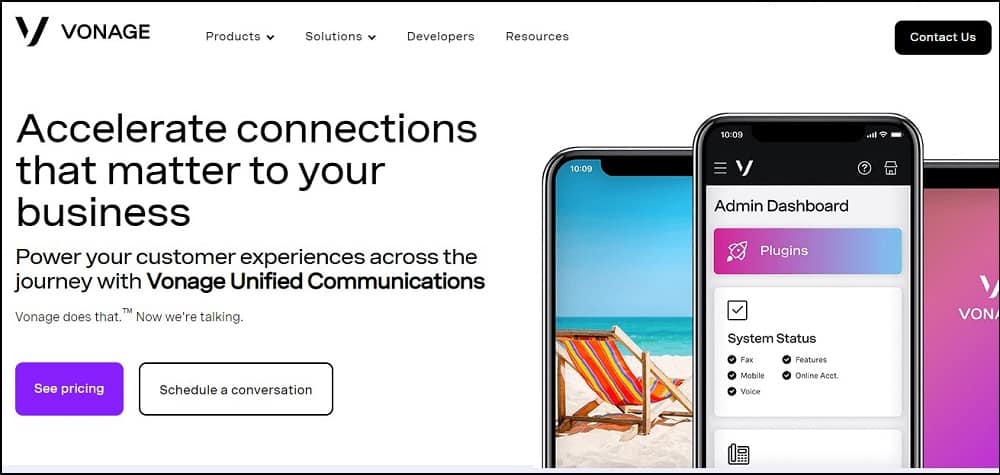 As a pioneer of the original VOIP movement, Vonage Mobile still offers international calls for residential and business landlines to this day. Vonage Mobile allows you to make calls in form of audio and video to other Vonage Mobile users. If you don't feel like making calls, you can opt to share video messages for free.
If you're interested in using this app, consider that this app is only available for Android, Apple phones, and tablets that are compatible with a 3G+ or wifi internet connection.
---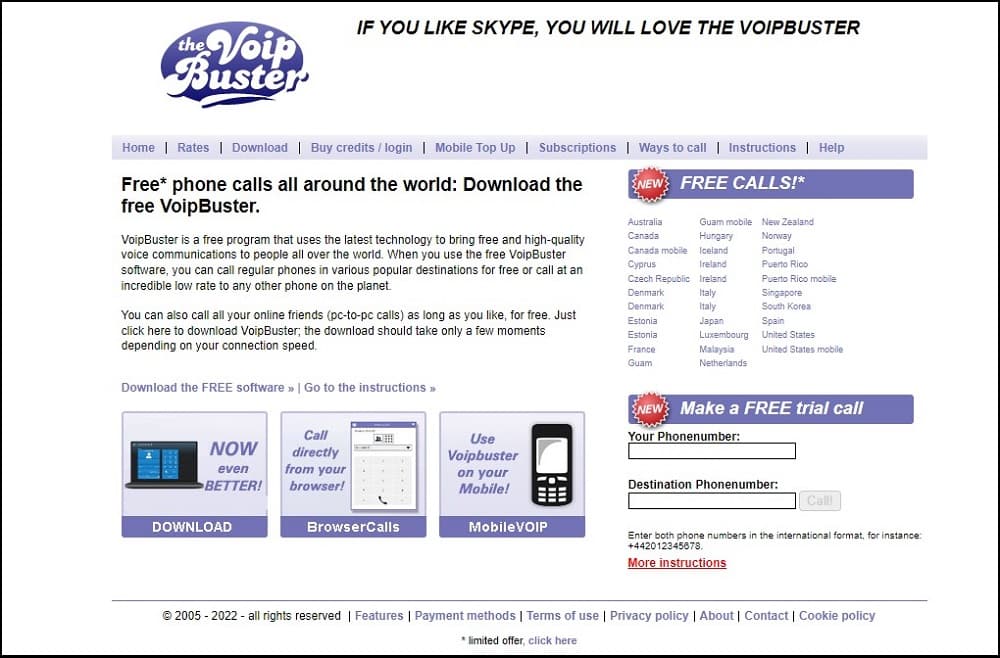 When it comes to free calls, VoipBuster offers free calls for PCs and mobile phones. Keep in mind that this app doesn't support video calls or text message services as VoipBuster is designed for basic communication only. If you only need a free call service, then VoipBuster will make a good option for you.
---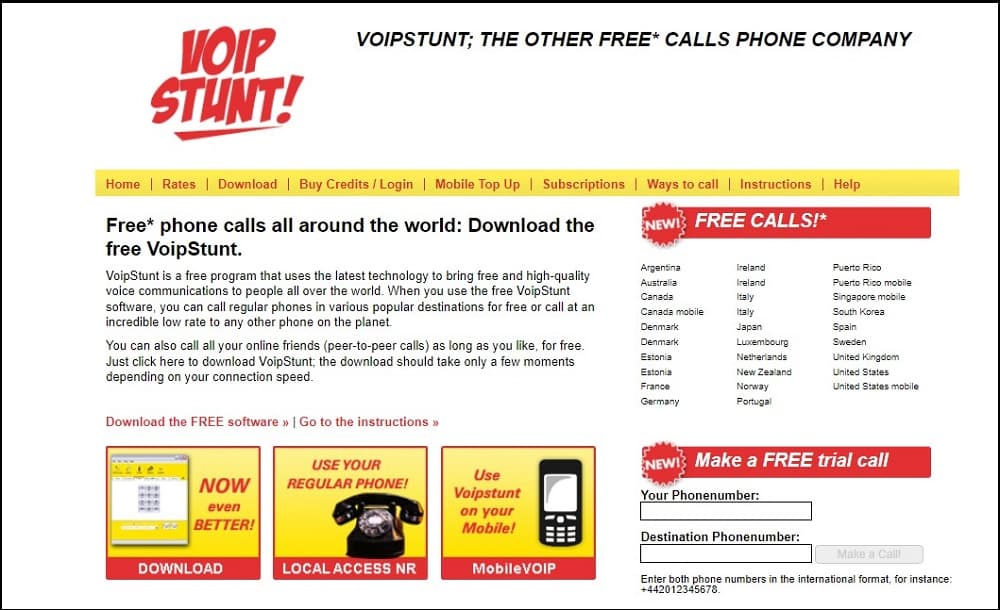 There are similarities and differences between VoipStunt and VoipBuster. Though not exactly different in nature, these two apps serve their functions in different countries. If one VoIP doesn't offer free calls to your intended country, then you can check if the other does.
VoipStunt allows you to make free calls from your phone or your computer to other VoipStunt users. You can make online calls in an unlimited amount of time. It can be very beneficial especially if you need to catch up with an old friend. Keep in mind that this app doesn't support text or video messages. Therefore you can only rely on free calls to communicate with your friends or relatives across the countries.
---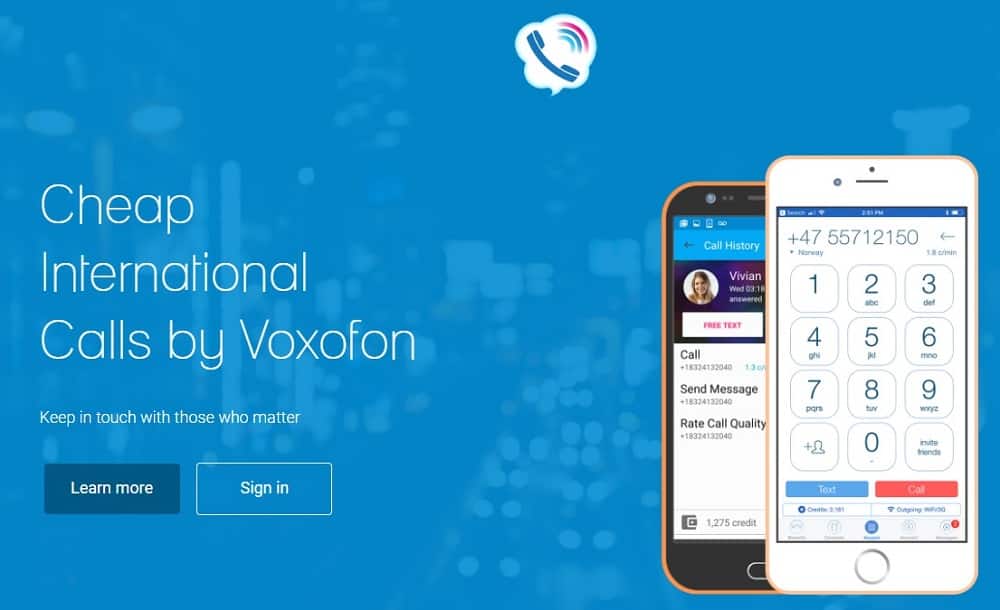 When smartphones haven't found their place in the market yet, Voxofon offered free international calling apps in 2008. Now in the era of smartphones, Voxofon still proves its relevance by providing a free calling app service to this day.
You can install the Voxofon app on your mobile or computer devices. Voxofon will allow you to make calls between app users for free. In addition to free calls, you can also text messages, pictures, and video for free. Aside from in-app free call option, Voxofon also allows you to make international calls through cell phone numbers and landlines.
---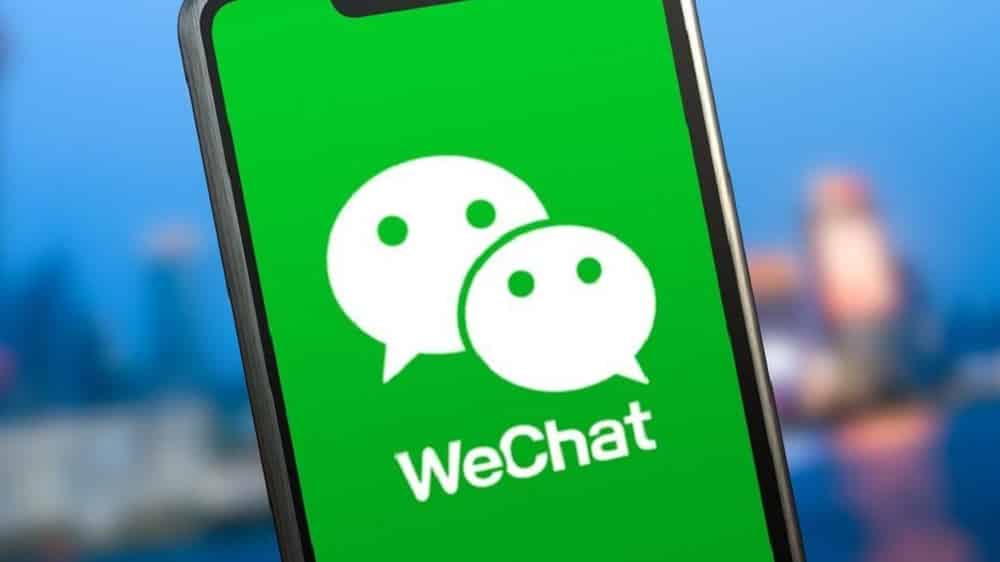 Calling China may not be as expensive as it was if you use WeChat. As one of China's most commercial apps. WeChat also functions as a social media platform. If we compare the popularity of WeChat and Facebook, without a doubt Facebook gets the title of the most popular social media on Earth. Nevertheless, that's not the case in China.
WeChat has proven to be a worthy competition to Facebook in China. As a free calling app, WeChat provides you free international call and group video call services. If you're interested in this app, you can install it on your Android, Apple, or computer devices.
---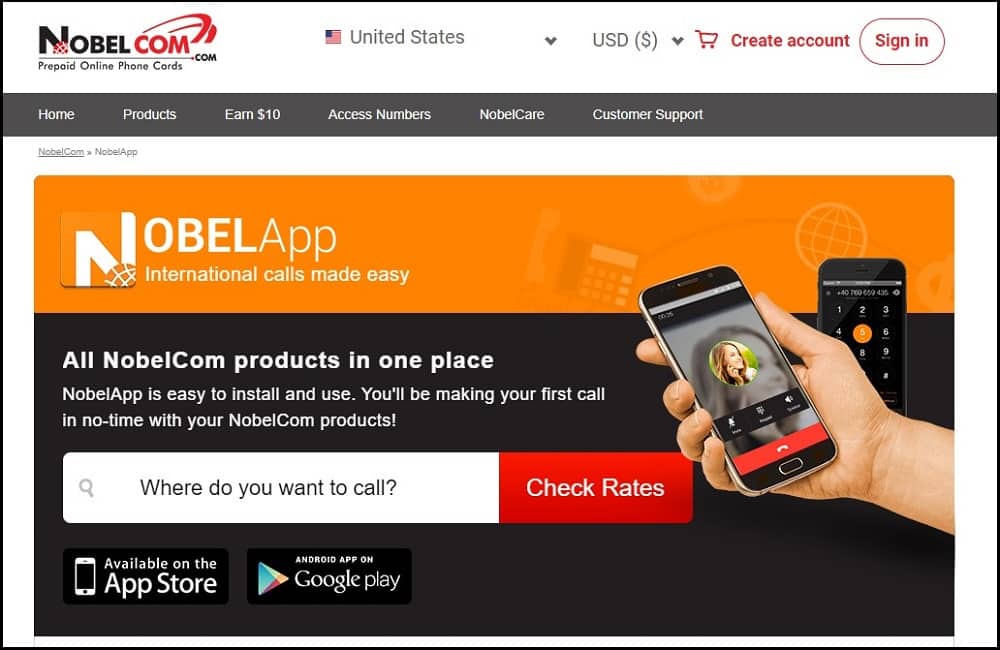 Get access to international calls with NobelApp. By connecting your devices to the internet, you can easily make calls to many places all over the world. Using NobelApp give you an advantage of receiving low rates for international calls as NobeApp has one of the lowest rates on the market.
In addition to international calls, you can also send international text messages and use the other NobelCom services, like international phone cards and remote TopUps. You can send the TopUp to your friends or family on over 300 mobile networks. Get this app for your Apple and Android devices if you're interested in using it.
---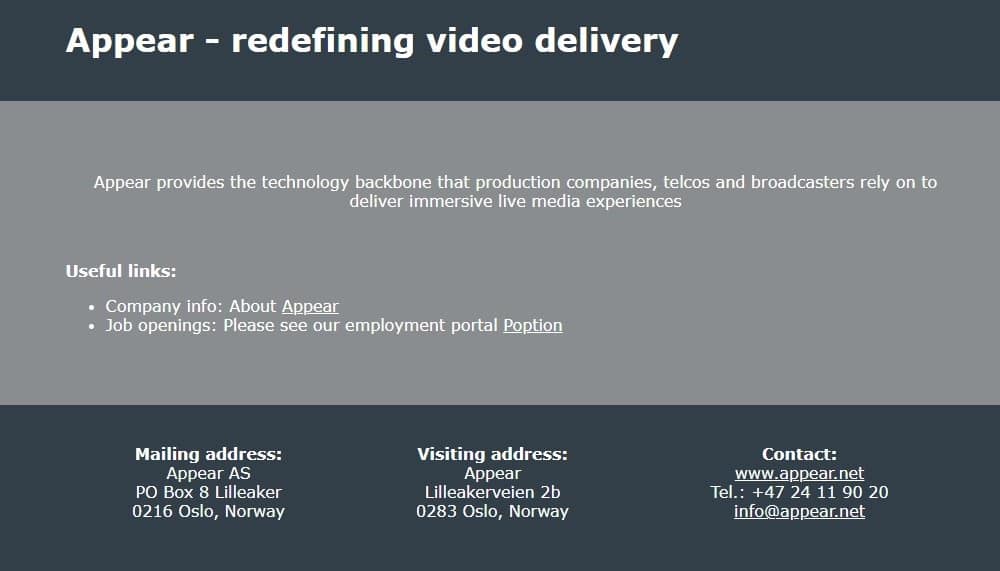 As an international calling app, appear.in is designed for personal use only be it for personal or for business communication. In order to use appear.in, you need to have the compatible hardware, software and an internet connection. Certain requirements should be met or else you may get lower quality or performance.
To start off, you will need to create an appear.in account. Follow the instructions on its official Website to create your account. Keep in mind that you should provide accurate and updated personal information. Use a valid e-mail address, so appear.in can verify your account.
---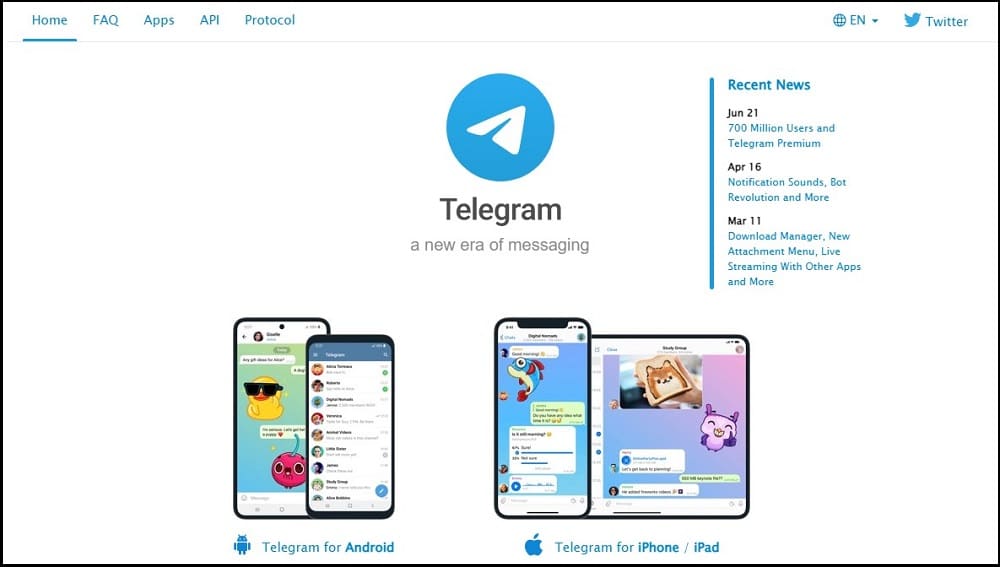 If you want a free calling app like WhatsApp, you can simply use Telegram. Aside from encrypted messages, Telegram also assures the safety of your account with self-destruct option. Unlike any other apps like LINE, Telegram uses Cloud-Based system that allows you to access messages from multiple devices. If you're interested in using Telegram, simply sign up for free. Get access to free international calls, text messages with no advertisements and no subscription fees.
---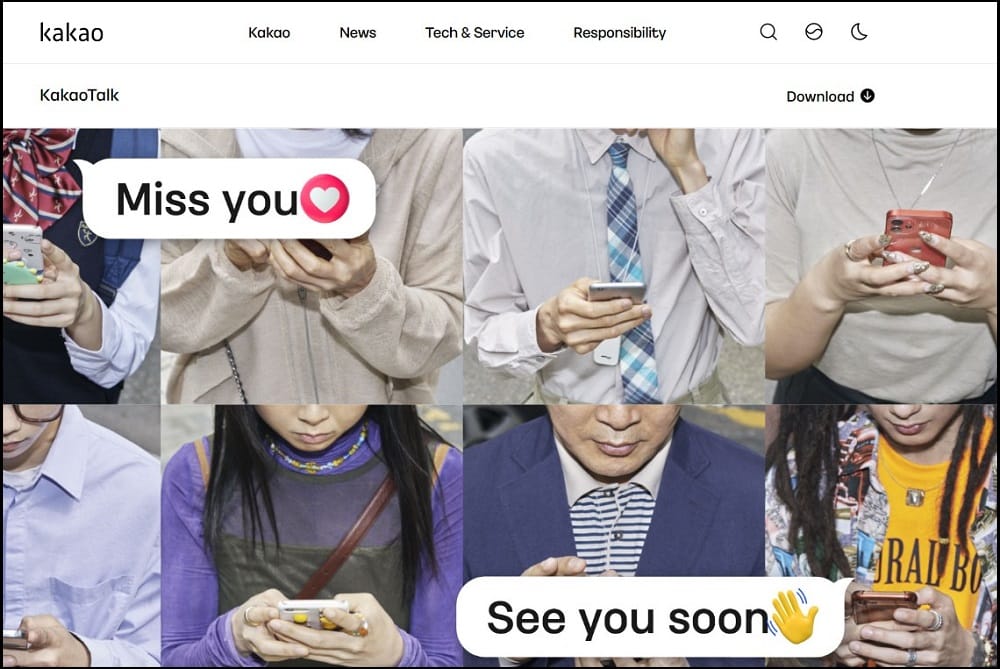 You can enjoy unlimited free calls with your KakaoTalk friends on your PC and mobile devices. Get the latest news from your friends overseas. In addition to free texts, you can also make voice calls and video calls for free. Ensure your privacy by setting up the lock mode. A lock mode will keep your data safe since a password has to be entered to unlock and check messages. You can also send data up to 100MB from your PC in various file formats, such as documents, videos, images, voice file, and zip files. Monitor the files you have sent and received in your PC or mobile device.
---
Making international calls are now getting easier with Google Voice. Also known as Google Hangouts, this app provides you a one-on-one conversation with your friend. You can also include all your friends with group chats for up to 100 people.
Have some fun with photos, maps, emoji, stickers, and GIFs during written exchanges. If you get bored with texts, you can turn any conversation into a free video call with just one tap. Communicate one-on-one or invite your friends for a group video call with up to 10 people.
---
More About Free International Calls
If you still have more questions about free international calls, take a look at the additional information below.
---
Free International Calls through VOIP Apps
If you have seen what most free calling apps do, they only allow free international calls when you call another person in the app. Be it FaceTime or Skype, you can only make free calls if the other person you contact is included in the app contact list. In other words, you make calls via the internet instead of regular telephone lines. This way, you can save some money while maintaining your internet quality in order to get access to the free calling apps.
The free call service may come with the advertisements. In order to fund their apps, they need to rely on advertisements and premium subscribers to support the cost of free phone calls. While it's true for some apps, other apps, like WhatsApp, don't show any advertisements since they are owned by a big company with stable financial pockets.
---
Making Free International Calls from PC
Consider looking for the apps that let you make free international calls from your computer. In case your battery phone goes low, you can simply turn to talk to each other via your PC. It doesn't matter what device the recipient uses to connect with you. As long as you're still connected with the same app, then you can still make free calls.
---
Stable Internet Connection to Make Free International Calls
Most free calling apps need at least 3G cellular data connection or a stable connection from wifi hotspot to make free calls. As internet speeds in the world increase with time, the space barrier doesn't seem too noticeable by now. You can simply make faraway calls to your loved ones abroad and all over the corner of the world.
---
Free International Calling Apps with Video Calls
While some of the apps allow you to make video calls, the others simply provide you free calls only. In order to access free services, you need to have sufficient internet speed to support both free audio and video calls. If by any chance, you can't get a good internet connection, then free audio calls may be your best option.
---
Types of Phones to Make International Calls
In order to get free international calls, you need to have a current smartphone. Make sure you have a compatible operating system as well to download and launch the app. If you intend to call from your business phone, you may need to buy a VOIP phone to get the advanced features. Get your VOIP phones at Phone.com to help you run your business from a business phone.
---
Cell Phone Plans for Free International Calls
It's possible that your cell phone plan offers free international calls. Keep in mind that you have to pay more money to get an international call service. It will be cost-effective than paying according to the rates without a plan. If none of the free apps on the list work for you, then this may be your best alternative.
---
Calling International Numbers for Free
Some of the free calling apps allow you to call any international cell phones or landline for free. Keep in mind that you may only have a few free minutes before the calling rates take place. If you intend to talk for more than five minutes, consider using an in-app call.
---
Conclusion
Among free calling apps, there are many that offer free international calls with app-to-app voice and video calls. In order to make this free communication works, you need a stable internet connection and compatible devices for the apps. The free calling apps can be useful especially when you travel abroad. You can talk to your clients or family alike wherever you go for free.