Artificial Intelligence has made content writing easy for experienced writers and newbies. It has taken part from research and writing to proofreading. Read to know more about its role.
AI or Artificial Intelligence, in simple terms, can be defined as the advanced technology that inculcates the ability to perform human tasks in computers, software, and computer-based machines, such as robots. AI has been extensively used in various fields, including gaming, the automotive industry, and even cybersecurity. It has allowed individuals and corporations to save time and effort and get the job done with few chances of error.
AI has also made it to the field of content writing. Some people consider it the future of content writing, but that is a far-fetched thought. Professional writers possess some abilities that are not yet possible for AI. These abilities include creativity, authenticity, and empathy. Nevertheless, Artificial Intelligence is still assisting the process of generating high-quality content by helping writers in multiple places.
We will try to shed some light on the role of Artificial Intelligence in content writing and how it helps writers deliver high-quality content in blogs, business copies, emails, and ads. If you want to know more about this topic, read this article until the end. Further details are given below:
---
Assistance in Terms of Research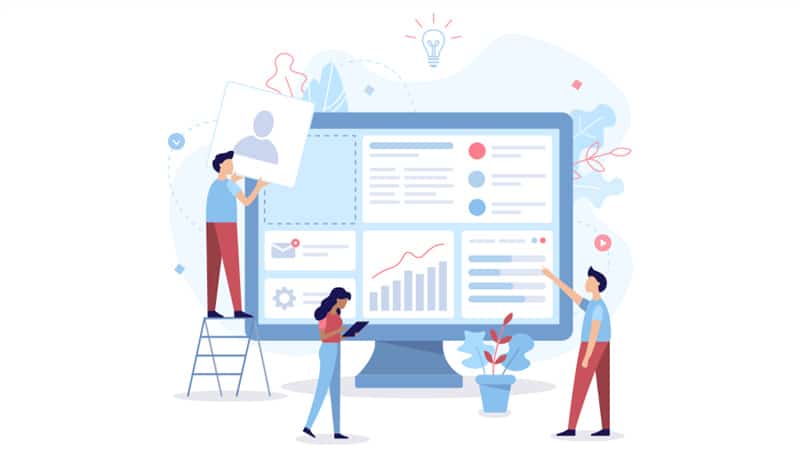 Research is the key component in the generation of quality content. You can't afford to write content without doing any kind of research. However, doing so will only result in the generation of content that could become a reason for spreading misinformation and false facts.
It will also result in the loss of credibility and a bad reputation. The counter-effects can be more severe if you are writing on behalf of a brand or corporation, which may also lead to monetary losses.
Doing proper research to write quality content that includes authentic facts, figures, and quotes can be daunting. You can't rely on a single source for this purpose. In the old days, writers had to spend a lot of time and effort researching. However, things have changed now, all thanks to AI.
The primary medium for research these days is the internet, where multiple information resources are available. Search engines have come up with AI-based algorithms to help users find the right resources in a short time.
These algorithms take the help of AI to understand the search intent of users and even assess the search query to look through the internet with equivalent search queries. This approach allows search engines to match a broader set of keywords related to the query and display as relevant search results as possible.
Additionally, suppose the writer is using an image as a search query. In that case, search engines have an AI-based CBIR algorithm to make reverse image search possible for the users and deliver the required information quickly.
---
Quick Creation of Quality Content
Sometimes it becomes necessary for bloggers and content writers to deliver quality content within shorter deadlines. The audience expects bloggers and brands to publish new content at least 3 times a week. However, it is not always easy for writers to create unique content on similar topics every time. AI can come in handy in such a situation.
Writers don't have to work from scratch while generating high-quality and unique content, as they can use an AI-based paraphrasing tool. They can use already published content written by them on the same topic or borrow the content from another website.
Doing this will help you create engaging, unique, and informative content for your audience. In addition, the smart rephrasing tool will take AI technology's help to maintain the original context of the content.
The tool will alter the words where needed, change the structure of sentences, and shuffle the voice to ensure the readability of the content. You can compare the content created by the rephrasing tool that takes help from AI with the manually paraphrased content; the difference will be pretty visible.
The content you paraphrase manually is likely to contain mistakes, while that is not the case with paraphrased content through an AI-based paraphrasing tool.
---
Generation of Compelling Titles and Subject Lines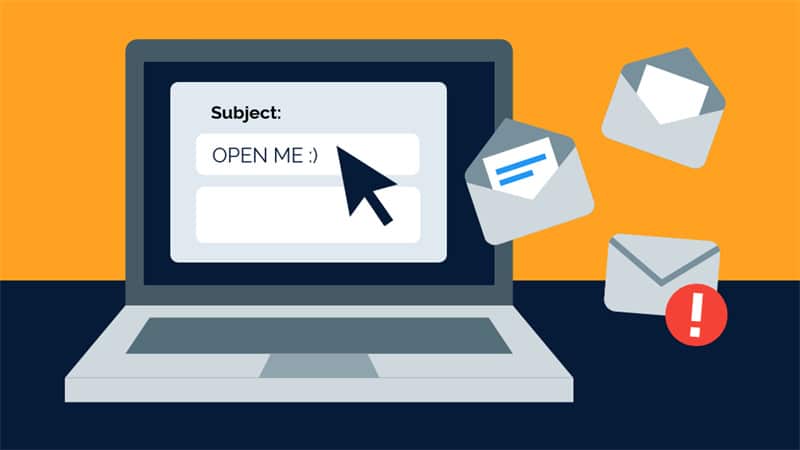 It is observed that most readers decide to read content or an email based on its title or subject line. Hence, it is very important to generate a unique and compelling title or subject line that can urge an average reader to read the content until the end.
A title for your blog can be considered an essential component of the conversion funnel as it entices the targeted audience to click on the link and visit your website to read the content. However, it can be tricky for even seasoned writers to develop an enticing title or subject line. AI can help you in this regard as well. Multiple online resources provide you with multiple options in terms of blog titles and email subject lines.
You must input the keyword you want to use in the title or subject line. These resources will come up with numerous titles that include your desired keyword in the best possible way. Such resources also take the help of AI to generate subject lines and titles.
Thus, AI is offloading the burden from the writer's shoulder and generating unique and compelling titles for the targeted audience and consumers.
---
Eradication of Grammatical Mistakes and Plagiarism
Proofreading is an essential part of the process of creating high-quality content. You can't afford to overlook this phase in writing if you are determined to deliver easily readable and meaningful content without any traces of duplication. Artificial intelligence ensures an effective proofreading process for writers to make their content readable and meaningful.
As the grammar checker is responsible for ensuring correctness, clarity, engagement, and proper delivery of the sentences in content, take the help of AI to show real-time suggestions.
Additionally, these tools suggest better sentence structure during the proofreading process to help writers make their content easier to read and understand.
Plagiarism checking tools compare the input text and find similarities with the content published on other websites. That's how you can detect plagiarism in content.
---
Conclusion
The job of Artificial Intelligence is to ensure human-related tasks in the shortest time possible with significantly less or no involvement of humans in the process. While many industries are enjoying the vast benefits of AI lately, the content writing field is not far behind.
Despite the claims of many people about AI being equivalent to human writers, it still hasn't achieved that much success. However, it can help writers to ensure quality content by helping them in various stages of content writing.
Starting from research and coming to proofreading, AI is helping writers significantly these days. We have discussed the role of AI in all these phases one by one to provide you with valuable information.
Hopefully, you will learn much from this discussion and use AI effectively in future writing tasks. Finally, we wish you luck with the process of generating high-quality content.