Find the best place to sell video games and get money out of it. Video games have gained a lot of popularity these days with its various new specs and games offered by the gaming companies.
The new edition may come once a year or longer depending on the additional features and the new utility it offers. This may present a problem for you when deciding about buying a new video game while the old one lying right on top of the TV rack.
Fortunately, you can always sell your video games in case the new one comes up. There may be more to the eyes than simply selling your video game to get the new one. Some people consider selling their video games whether it means for adding a few extra dollars to their wallet or monetizing their hobby. Either way, you can still make money by selling your video games in the trusted online sites.
Playing video games can be a favorite activity to pass time for people of all ages. It doesn't matter whether you're an avid fan of a game or a beginner, the video games will always get you excited. In comparison to the casual gamers, a fan of a video game will most likely look for the latest releases of certain video games. Other gamers will look for the classic ones that contain their childhood memories. So many things can influence the selling factor of video games.
In order to help you out getting your video games out there, consider checking out the list of sites to sell your video games below. Along with the list, we provide you with information about the sites and the kinds of things they sell.
---
Best Places to Sell Your Video Games
It's easy to get the cash from selling your unused stuff. Video games are one of the things that are in today. You will find the video game selling quite lucrative if you can find the trusted place to sell it. If you have gathered your own unused or old video game collections, then get ready to sell them for cash. In order to get some cash from your video games, you can take a look at the list of sites to sell video games below.
---
1. Decluttr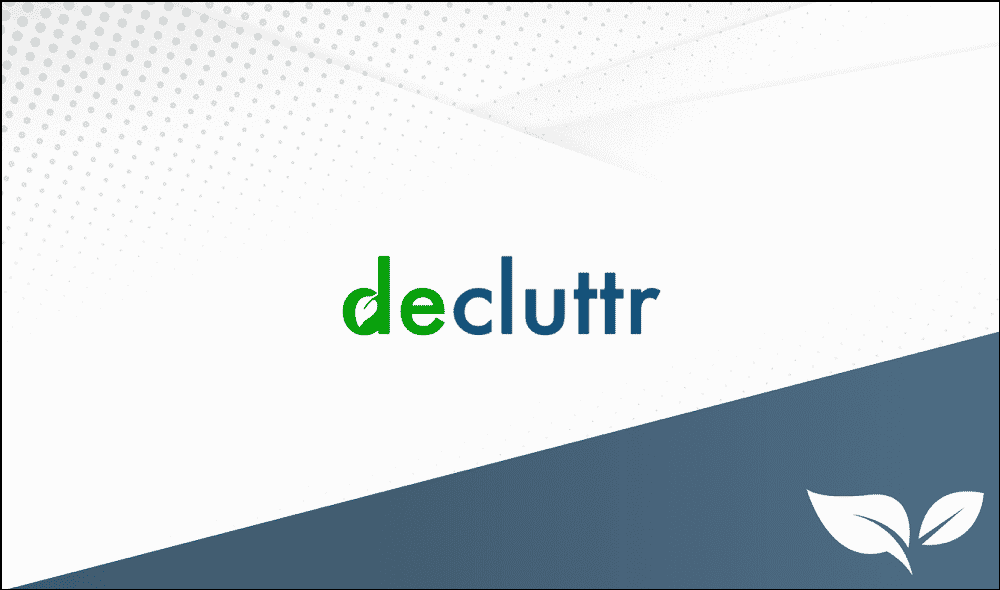 Sell your electronic and digital devices alike on Decluttr. Gather up your unused video games, consoles, tech devices, CDs, DVDs, and books and sell them on this site. Decluttr can efficiently sell your video games than a yard sale in your garage. After all, selling it online won't require a lot of energy compared to listing each item you want to sell.
Keep in mind that Decluttr only accepts games from the PlayStation, Xbox, and Nintendo consoles. First off, you need to enter the barcode from the video game case. It's also important to note that the shipping is free. When the transaction is in process, you can ask to get the money transferred to direct deposit, PayPal, or paper check. All you need is to sell $5 of goods to get started. The payment will be sent on the next business day after Decluttr receives your items.
---
2. Sell Video Games on Craigslist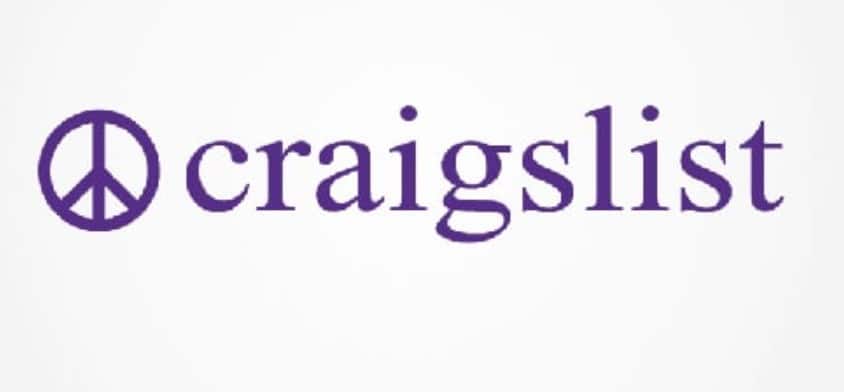 Sell your video games locally via Craigslist. If you need to get a big profit, then Craiglist may be the best place you can hope for selling games. As most financially lucrative selling option on the list, Craiglist will allow you to keep all the profits. In other words, there will be no shipping costs and no commissions.
Nevertheless, there is a downside to this option. Selling video games locally may need a longer time compared to the online technique. You will have to respond to text messages, phone calls, and e-mails before someone finally makes a purchase. In addition to that, you will need to meet the potential buyer at a public place. Consider selling your video games on a Craigslist alternative to increase your exposure.
---

Being an avid gamer should familiarize you with this site. Every avid gamer has at least known a GameStop over their gaming career. GameStop has a large influence in the gaming arena for its in-person and online stores. In other words, you can sell or trade your games online. If there's a local GameStop store nearby, you can simply bring your video games there.
If you trade your video games in for store credit, you will get a benefit in your credit. GameStop will give you up to a 60% credit on game trades. In addition to the games, you can also sell your video game systems, accessories, and smartphones for cash or store credit as well.
---
4. Sell Video Games on Amazon
Sell your video games on a big online site. Amazon will offer you to trade-in your video games or sell them as a third-party. If you're desperately in need of cash, you may choose the trade-in option. The trading process will allow you to engage in a price war with the other sellers.
Keep in mind that no matter what price you set for your product, you still need to wait for a buyer. The Amazon trade-in program doesn't always come with the highest pay rate, therefore it's better to sell your games to get more cash.
---
5. SecondSpin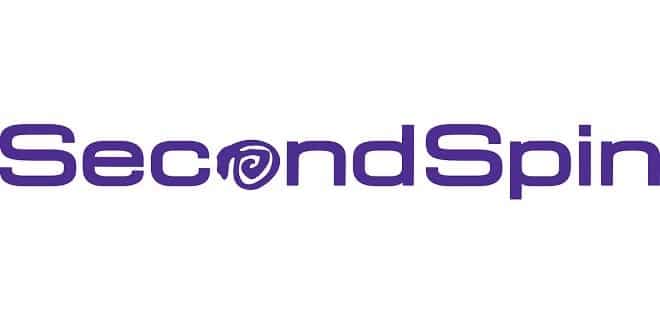 Visit SecondSpin to get a better look of online video games selling site. If you have newer video games that have a higher resale value, then this online site works better for you. In order to get your video games to the list, type each one of their bar-codes into the SecondSpin platform. There, you will see how much money you can earn from selling each one of your video games, music, and movies. Get your cash via PayPal, paper check, or store credit.
SecondSpin will compensate you for shipping at the USPS media mail rate. If you happen to find the local SecondSpin nearby, then you can also visit it to sell your video games as well.
---
6. Sell Video Games on Half
As an alternative to a third-party listing store, Half.com has a similar system to Amazon. Once a subsidiary company under eBay, this site accommodates you to sell any video game or video game console. Starting off by typing in the UPC code. Afterward, you may choose the listing price and fill in the item description as well as a brief description. For the finishing touch, input the product pictures. When a transaction is successful, you can get paid by PayPal or direct deposit.
---
7. The Old School Game Vault

Consider selling your classic games to The Old School Game Vault. All the classic and current titles including old consoles can be sold and bought here. This store will purchase many games, however, there are a few restrictions. Any sports games that are more than a few years old are not included in the list. In order to make a sale, you need to have at least a $25 minimum order. Not only that, but you can't get free shipping until you are making at least $50 in games and consoles sales. Make sure to get your payments via PayPal after a transaction occurs.
---
8. DK Oldies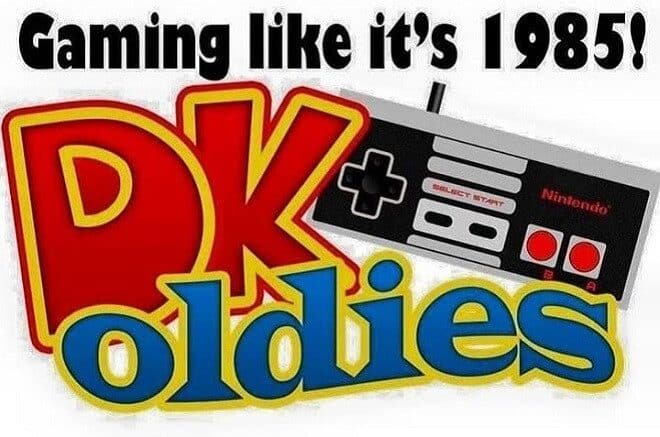 Nothing beats the old games full of memory. DK Oldies is exactly the right place to sell your classic video games. From Atari 2600 to many other Sega and Nintendo platforms, you can find all the old stuff here.
To acquire free shipping, you must have $50 minimum selling first. Afterward, you can get a 20% bonus when you trade your games for store credit. Other than store credit, you can also get your payment via PayPal or check.
Make sure you check on the partial listing of games and systems that DK Oldies has interest in purchasing. If you can't find a certain game on the list, then you can contact DK Oldies to know the possible selling price.
---
9. Glyde
Aside from selling video games, Glyde also allows you to sell electronic devices and even MacBooks. Contrary to any other online selling sites, you will not get paid until a buyer buys your product listing. When a buyer agrees to buy, Glyde will send you a prepaid mailing kit. The mailing kit will help you prepare the shipping of your games to the buyer.
Get your payment via direct deposit, Bitcoin, or paper check. You can receive a $2 fee if you choose to get your payment via mail. The listing for video games are free, but keep in mind that Glyde will only list games from newer systems. The exceptions from the oldest systems are the original Xbox, Sony PlayStation 2, Nintendo Wii, Nintendo GameCube, and Nintendo 3DS/DS.
---
10. Sell Video Games on eBay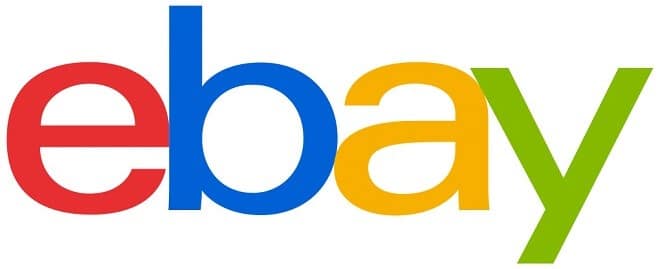 Try eBay to get the highest bidder for your video game collections. As one of the largest online marketplaces, eBay is a definitely trusted site to sell your video games. If you wish to sell a package instead of listing each item individually, selling it on eBay can provide a better option. eBay also allows you to create a storefront if you want to become a bulk seller. By being an individual seller, you can get 50 free listings each month. In addition to that, you can get cheaper seller fees than Amazon.
---
11. Cash for Gamers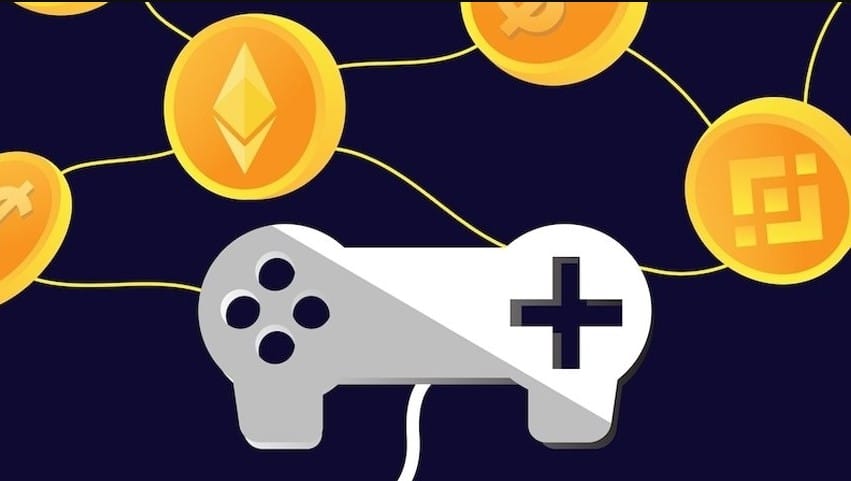 At Cash for Gamers, you can get easy access to find the price of each video game. You can simply type in the video game titles to get the trade-in price for the game you look for. This site has all the titles from every game platform. Classic games from Nintendo Gameboy, Sega Saturn, and PlayStation 1 can be found here. Earn additional money from selected games. If you still have the original instruction manuals and packaging of the games, then you can get an extra $10-$20 depending on how old and how much is the game.
Once you decide what games you will sell, Cash for Gamers grants free shipping on all orders. Even better, the site will accommodate the packaging on most orders. You will even acquire a bonus if you ship the items by yourself. Cash for Gamers will pay you back after your video games have been collected and inspected.
---
12. Sell Video Games on Gameflip

The options for selling video games vary around the internet. The online site Gameflip allows you to sell your physical and digital video games. Game discs, consoles, toys, and accessories are among the physical items that you can sell. Keep in mind that you can only sell physical items if you live the U.S. since Gameflip only provides shipping within the U.S only. As for the digital items, you can sell stuff like in-game items and skins, CD codes & keys, gift cards, and digital movies.
Once your items are sold, you will get the payment. Gameflip will ship the physical items directly to the buyer. When the payment is made, you can get your profits at any time to your bank account, PayPal, or for Gameflip store credit.
---
13. Sell Video Games Account on PlayerUp

Sell your player accounts in PlayerUp. This site only works for RPG, sports, action, and even Xbox One and YouTube accounts. You can get a 20% commission fee when you sell your account. Discounts will be offered for bulk sellers. Alternatively, you can exchange accounts with other PlayerUp users as well.
Input over 20 different payment methods for your player account transactions including PayPal and Skrill. Make sure to read the terms and conditions before selling your video game account. It's important to know that not every video game company allows users to trade their accounts for real money. If the company discovers any breach in the policy, then your player account can be blocked.
---
14. Trade4cash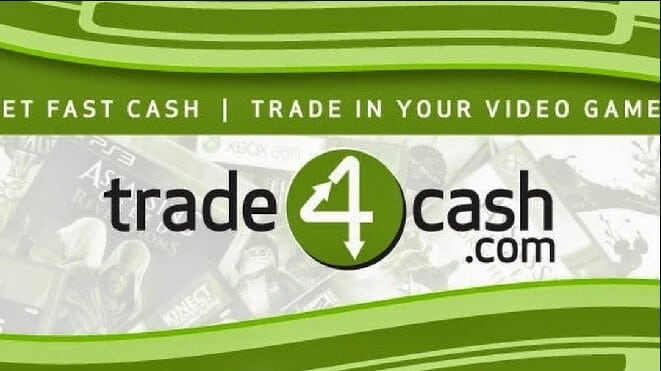 Trade your video games for cash with Trade4cash. This site has a list of eligible games and consoles from Sony PS3 and PS4, Xbox 360 and Xbox One, and Nintendo Wii and WiiU platforms.
Get your payment from your video game sell with PayPal, store credit, or paper check. You can also acquire a 5% selling bonus by engaging with their social media accounts!
---
15. Sell Video Games on musicMagpie
Get easy access to sell video games online. musicMagpie is not your average game trade-in site. You can sell much other stuff other than video games. Gather up your unused consoles, CDs, DVDs, mobile phones and loads more, then trade them for money.
What you need to do is use the valuation engine to get an instant price. Pop all of your games into the box. Afterward, you can send your items for free. Get the payment the same day your items arrive with the Fast Same Day Payments feature from musicMagpie.
---
16. Sell DVDs Online
Online video game selling site can have many options to sell as well. Sell DVDs Online was made to provide an easy way for people to sell DVDs, CDs, and Video Games online. You can sell your video games by entering the codes of your products on the search bar first.
Get the best price, free shipping, and fast payment with a place like Sell DVDs Online. When your video games make its way to the purchase, you will be able to collect your payment via check or PayPal.
---
17. JJGames
Get market prices from your video games sell in fair. JJGames will purchase all video games and consoles. Gather up every major video game system from the original NES to the Xbox One and Playstation 4. JJGames will pay each one of your video games for fair market value.
In order to sell your video games, you need to follow these requirements first.
You should have at least $50 in value
All the items you wish to sell must be working
The game consoles must include 1 controller & all functional cables
Once JJGames receives your video games, they will inspect the items. Afterward, they will pay you via Paypal. The payment will proceeded on the next business day. The entire process from quote, to shipping, and payment takes an average of 7 business days.
---
Summary
With the constant updates of video games and consoles, you will have no option but to follow through the flow of time. While it may get difficult to get rid of your precious games, it is still possible to get something back from it.
By selling your old and new video games, you will get considerable profits that you can use for other purposes. Sell your video games online or in person to get the money. Make an easy buck by selling the things you no longer use and clean your house from any clutters in the process.