Have you thought about using Smartproxy? If you have but are still on the fence, you've come to the right place. In this Smartproxy review, we'll be answering the question if this provider is a good fit for you or if you should let it go.
Nowadays, Smartproxy is the third largest proxy provider in the market. Its claim to fame was high-quality residential proxies for a reasonable price. These two features made it the go-to choice for many sneakerheads, social media managers, and small-time scrapers.
---
What Types of Proxies Does Smartproxy Provide?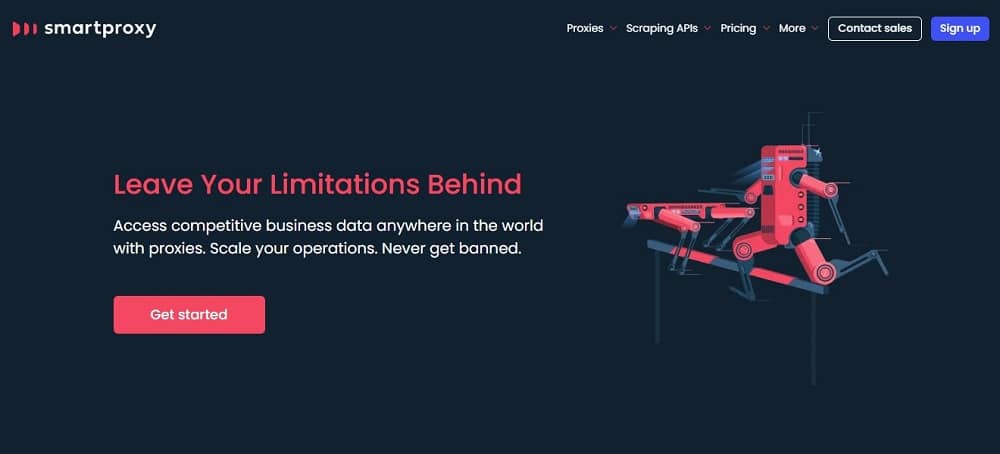 First, let's discuss what Smartproxy can offer. It has two proxies – rotating residential and shared data center IPs. The proxies are all IPV4. They support HTTP and HTTPs protocols, but not SOCKS5. Smartproxy has no connection limits. So if you want, you can make 500 connections or even more at once.
Residential Proxies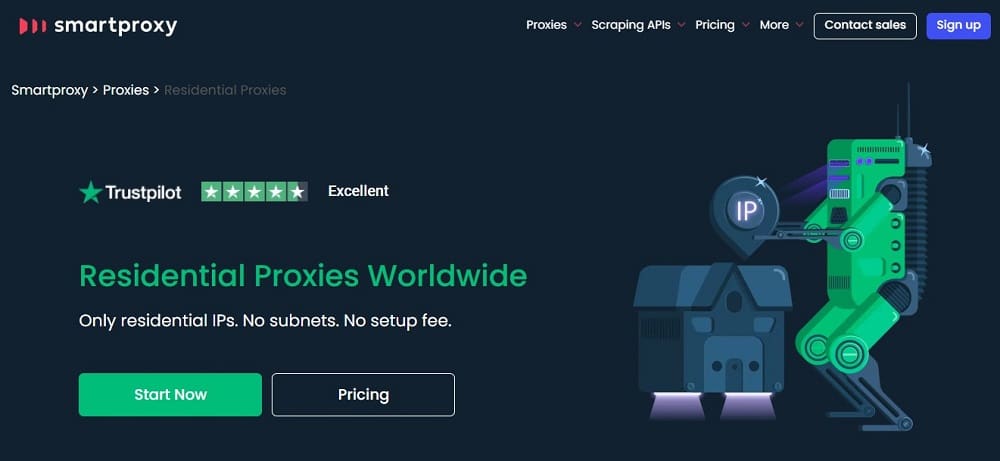 The provider's main focus is rotating residential proxies. They include some pretty nice features. By subscribing to any plan, you can access Smartproxy's full pool of 40 million IPs. They are located in 195 countries – so basically everywhere. You can choose to target all major cities as well.
Smartproxy also just announced a new feature: the ability to target US states. You can rotate the IPs automatically for each connection request or keep the same IP for up to 30 minutes. Previously you could only choose a maximum sticky session of 10 minutes, so Smartproxy improved there. The authentication methods include both user: pass credentials and whitelisting an IP address.
Datacenter Proxies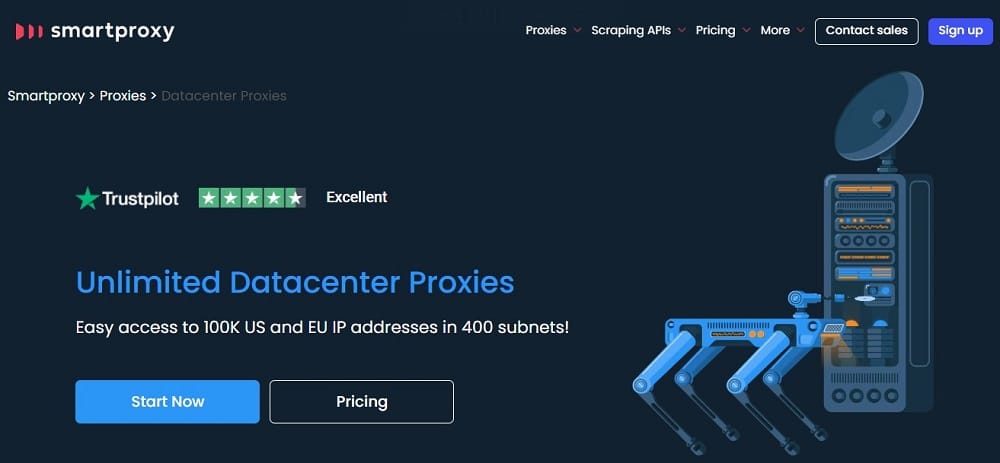 As for datacenter proxies, they are shared, so there are some downsides. On the other hand, they were really cheap. By buying any plan, you can access the whole pool of 40 000 IPs in the US. The rotation sessions can range from each request to every 30 minutes. Which is pretty impressive. Here you only have user: pass authentication.
---
User Experience of Smartproxy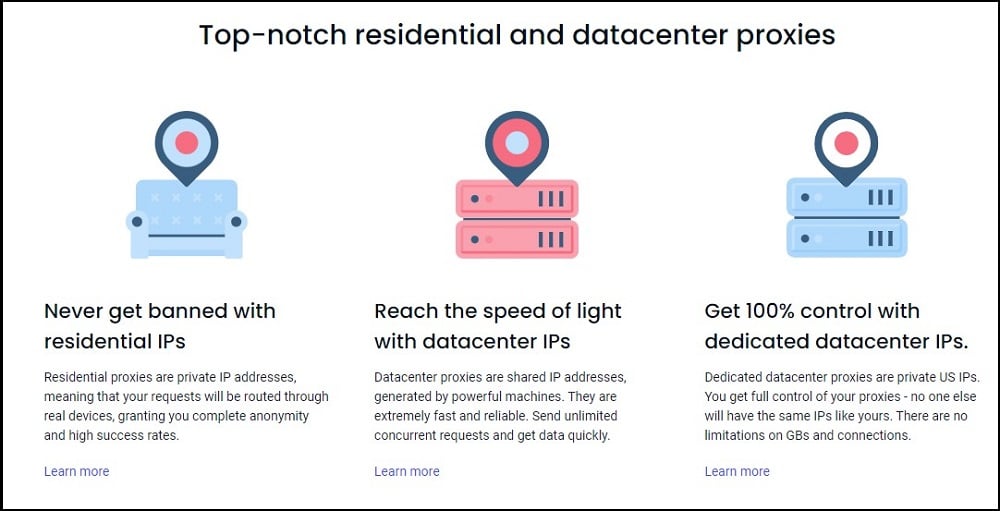 But let's dig a little deeper: user experience. As a self-respecting company, Smartproxy offers a user-friendly dashboard and some extras, such as an API, browser extension, and proxy generator. Compared to Infatica, Smartproxy's dashboard is neat and easy to use. For example, the proxy setup is pretty straightforward.
First, you select an authentication method. Either create a username and password or whitelist an IP address.
Then, you go to the endpoint generator. There you select the authentication method you set up, a country, rotation settings, and the format of your proxy list. This will give you a list of backconnect gateway servers.
Note that these are not IPs but endpoints that fetch IP addresses from a provider's proxy pool.
The dashboard is supplemented by tutorials and rich documentation, which should be helpful for newbies. Besides that, you'll be able to buy and upgrade plans and track your traffic usage in an always-visible bar at the top. I like that 'you can limit sub-users traffic, allowing easier task management or reselling.
---
Customer Service Support of Smartproxy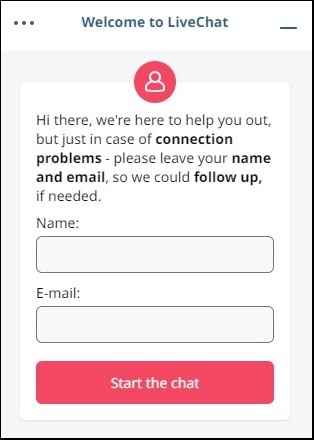 I bet some sneakerheads out there are just waiting for my nerd talk about Smartproxy's performance. So here it comes. When we ran this year's proxy market research Smartproxy's residential IPs had no large flaws. They consistently competed for top spots among the nine leading providers.
As you've probably understood from a variety of features in the dashboard, Smartproxy embraces a self-service approach rather than having dedicated account managers like Oxylabs or Bright Data. Still, it doesn't skimp on support. The agents are available 24/7, both on live chat and by email.
I only tried out the live chat functionality. That's because a support agent responded within 5 minutes, and there was no need to contact the provider through email. Most importantly, the response was competent and left me smiling. For consistently going the extra mile, we awarded Smartproxy the best customer service award.
---
Price of Smartproxy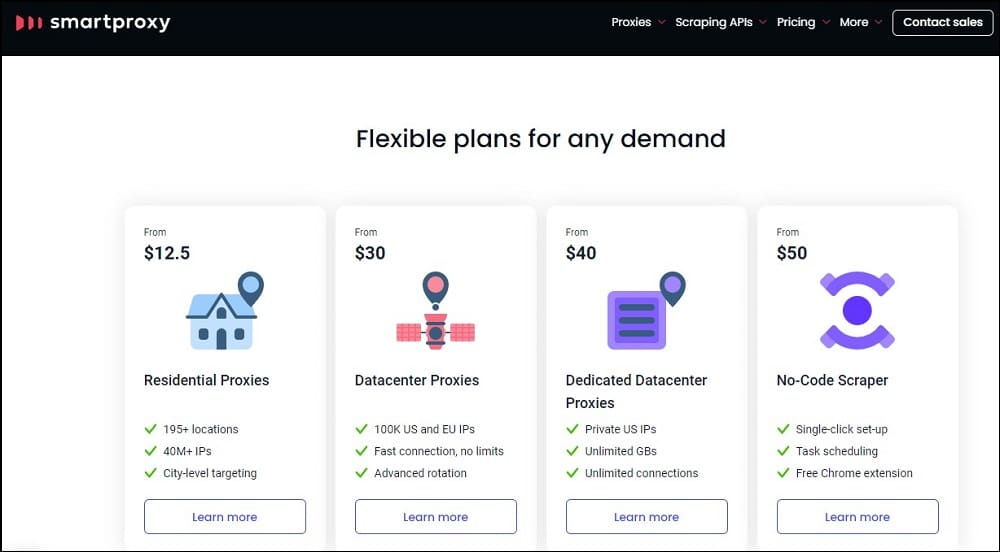 Smartproxy's pricing is traffic based with an auto-renewing subscription, so always keep that in mind. The datacenter proxies start at 50 cents per gigabyte and stay that way. The most appealing thing for residential proxy users is that the entry plan starts from $75 for 5 GB- $15/GB.
You can scale it up to the enterprise plan. Based on your plan, you can get up to five sub-users with an option to buy five more, which makes Smartproxy ideal for personal or small business use. For those who just want to try the provider out, there's a 3-day refund option. Compared to the premium providers, the prices are very attractive throughout the whole range.
---
Do We Recommend Smartproxy
So after getting to know Smartproxy, let's address the question we all gathered today – should you choose this provider? Considering that you can get fast and reliable proxies in all the world countries with great performance, 24/7 customer service, and a below-average price, I'd say yes.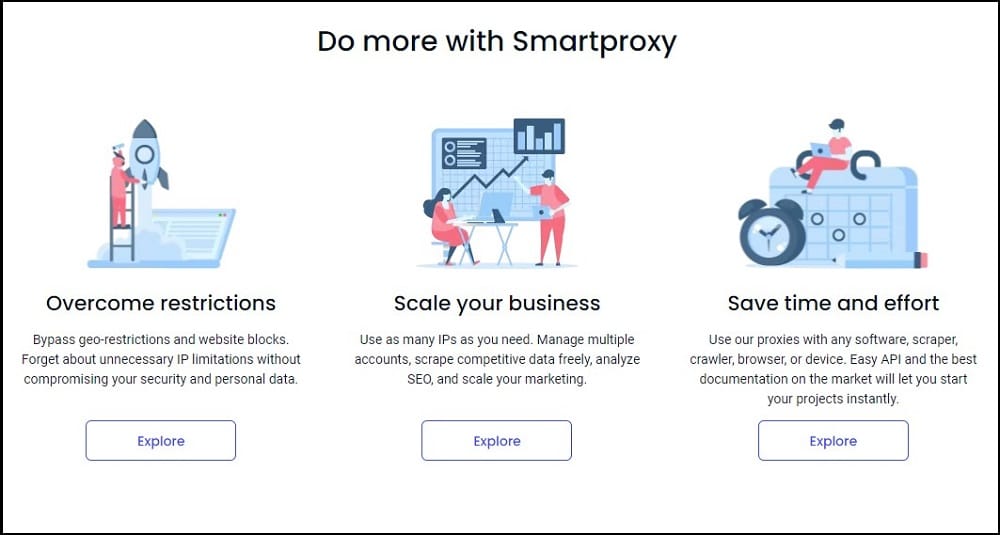 9 times out of 10. When's the other time? Mostly if you need specific functionality like SOCKS5 proxies, ASN, or ISP filtering. The sticky sessions are also rather short, and 10 minutes might not always be enough. That said, that's the whole beauty of Smartproxy. It focuses on the functionality that is good enough for most users at the expense of some nice-to-have or niche features.
Suppose you need proxies for ad verification, market research, or sneaker copping. In that case, you will most likely be completely satisfied with Smartproxy. But if you are missing some additional features, it might not be your best provider.