Everybody loves summer. It is a time where people are mostly laid back, they go on holidays and enjoy some good times with friends and family. It is really a magical time, but for most underpaid teachers, this is the perfect opportunity to earn some much-needed cash on the side.
So, if you are a teacher, and are looking for ideas on how to make some extra cash, don't worry, I've got you covered. In this blog post, I will tell you about the many different options you have when it comes to summer jobs.
Let's get started:
How does the teacher find the right job during the summer holiday?
Everybody knows that you are a teacher, and they probably will have plenty of ideas for you on what you can do when on holiday, but, it doesn't necessarily have to be teaching. Yes, I will talk about tutoring over the holidays, but don't limit yourself to teaching only. There are way too many options out there for you.
Here's what you can do to find the right job for you;
Identify your skillset – find out exactly what you can do. This means that you must critically examine yourself outside of the classroom and identify what other skills you possess, so you can widen your search, and not restrict yourself to teaching throughout summer.
Come up with a resume – once you have identified your skills, include them in a resume. This should clearly showcase your strong points, and also point out what you are willing to do other than teaching of course. But if you still want to do some private tutoring over the holidays, you can do that as well.
Show that you the perfect choice – don't shy away from selling yourself. Writer a killer cover letter if the job you want has a lot of competition and let your new employer know exactly what they shall be getting.
Start networking early – talk to your friends even before the school is out, and ask them to connect you to people who can give you a job.
Best Summer Jobs for Teachers
Au pair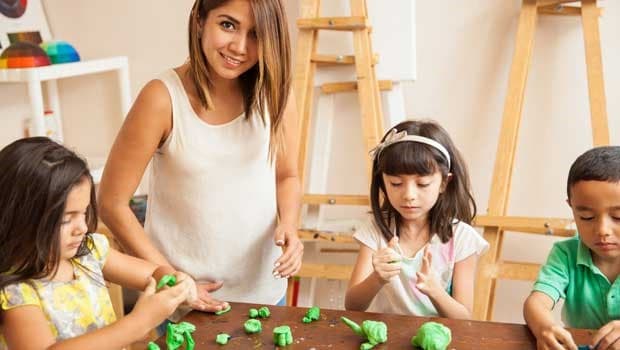 Dealing with children is never easy, and if this is your every day job, there are lots of other opportunities available for you over the holidays, and one of them is working as an au pair.
This is a prestigious name for a job that will involve teaching kids. For most foreign rich families, they require an au pair to teach their children English or a foreign language that you may know.
So, if you are good in foreign languages, you shall get to work with kids who need to learn the language, and in addition, most of these families tend to travel with the au pair when they go on holidays, so its always a good idea.
 Home care assistant

This job entails taking care of sick people.
It pays well and you get to lend a helping hand to an old person that is sick and has no one to help them.
The work includes giving them their medication, monitoring their sugar levels and blood pressure, and also helping them with some physical therapy.
It is a great summer job that pays well, and you get to set the number of hours you shall work.
Working as a bill collector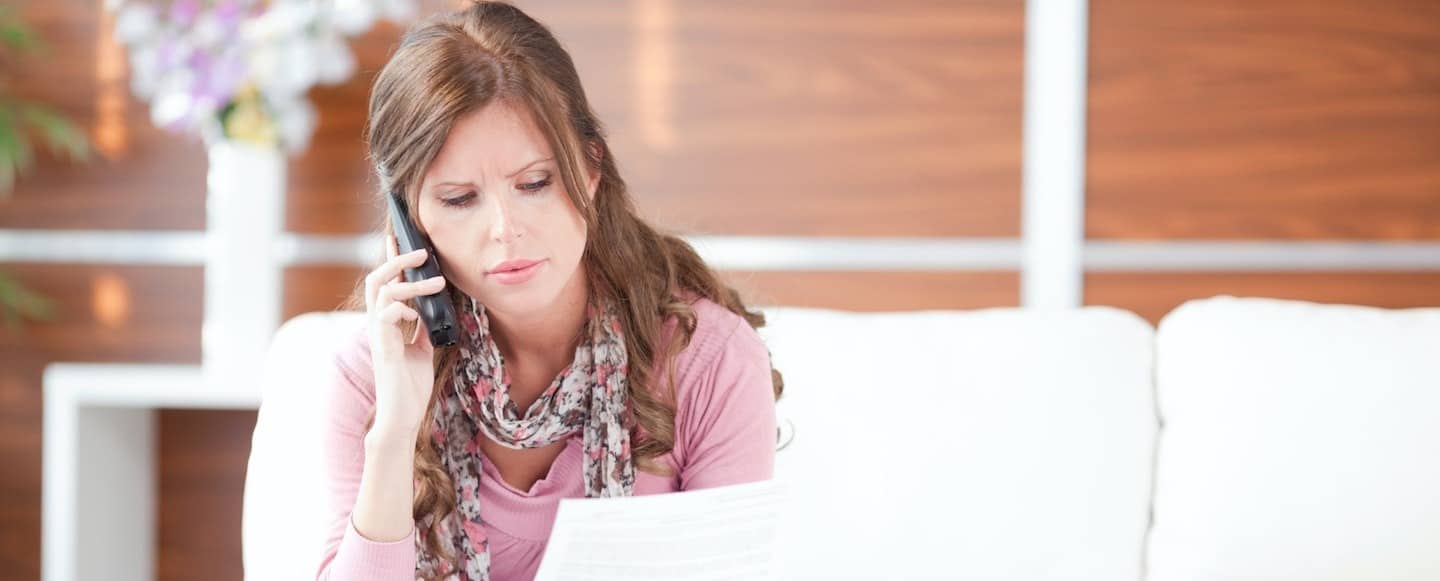 This is not an easy job, but it pays well.
Your work will involve collecting debts on behalf of other people and companies.
Many people are setting up collection agencies because you get to do a simple job and get paid for it. All you have to do is learn how to convince people to pay up their overdue bills.
You shall be required to be a good communicator and also possess excellent customer service skills. You must be firm when you make these calls, and always try to remain calm when you encounter a difficult customer who may not be willing to listen to you.
Taking online surveys
This is a job where you get paid to give your personal feedback on products and services. It is actually a very simple and interesting job for a teacher over the summer because it will mostly involve very minimal movements, which means that you can actually do the job in the comfort of your own home.
There are very many companies and websites that are willing to pay people to take surveys, and I have talked more about this on my article – Apps that pay you to use them.
Essay reviewer
You may be surprised at the number of people willing to use the services of a good essay reviewer, especially if you are an English teacher.
This job is very easy, all you need to do is spend a few minutes per day evaluating essays and projects for university students and doing reviews for them and voila! You get paid for your services. This job makes very good money because you can charge what you like since there isn't any specific rule or governing body.
In fact, this is the kind of job you can continue doing, even after you have resumed work after the holidays, as you can work part-time in the evenings, and get to make some much needed extra cash as a teacher.
Private Tutor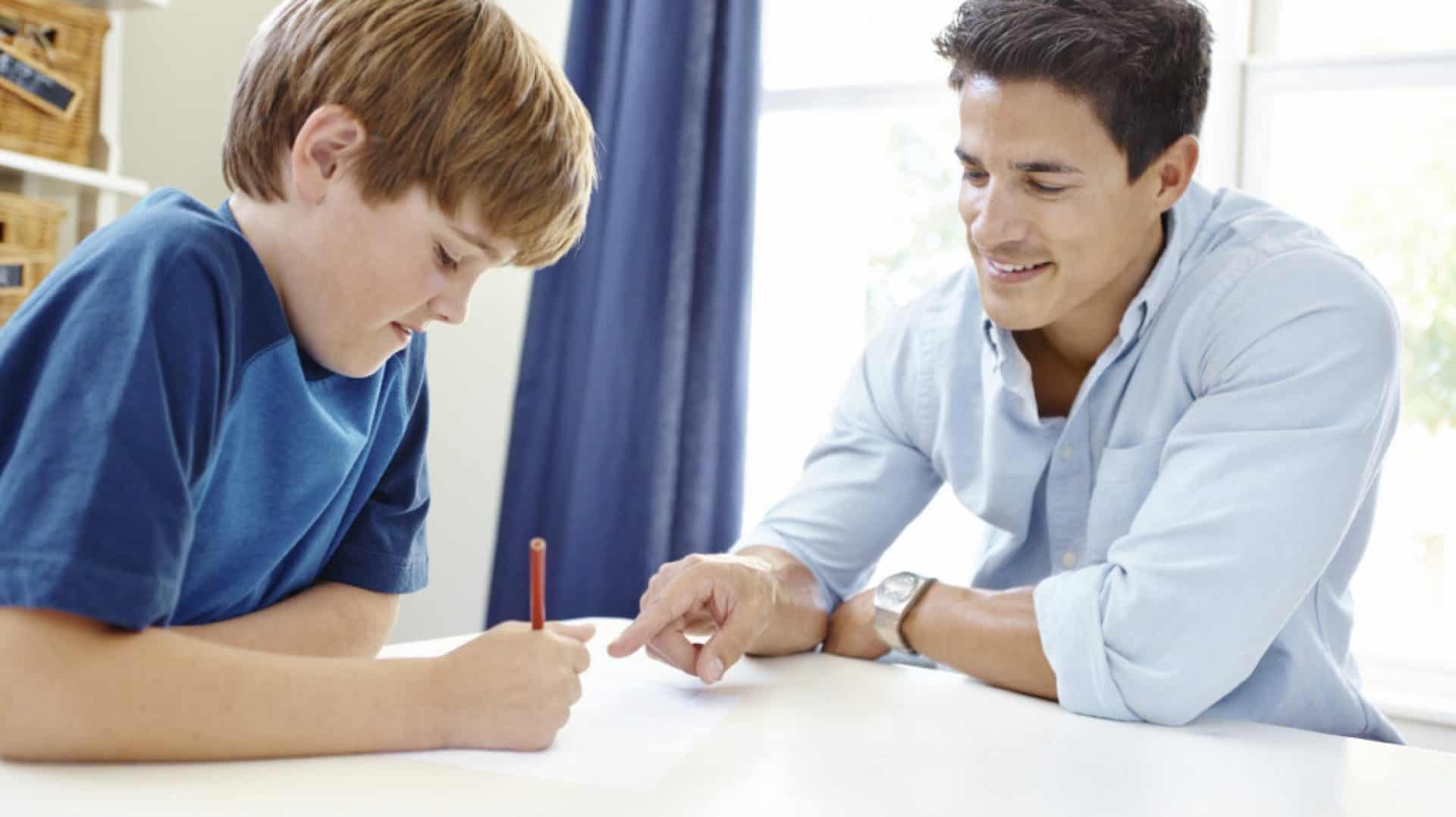 This job comes easy for most Americans, because there are lots of countries out there where English isn't their first language and they are aggressively now teaching their kids English.
This is where you come in.
It is a good job and requires very few qualifications, in fact if you are an American citizen, you shall most definitely get the job.
Online writer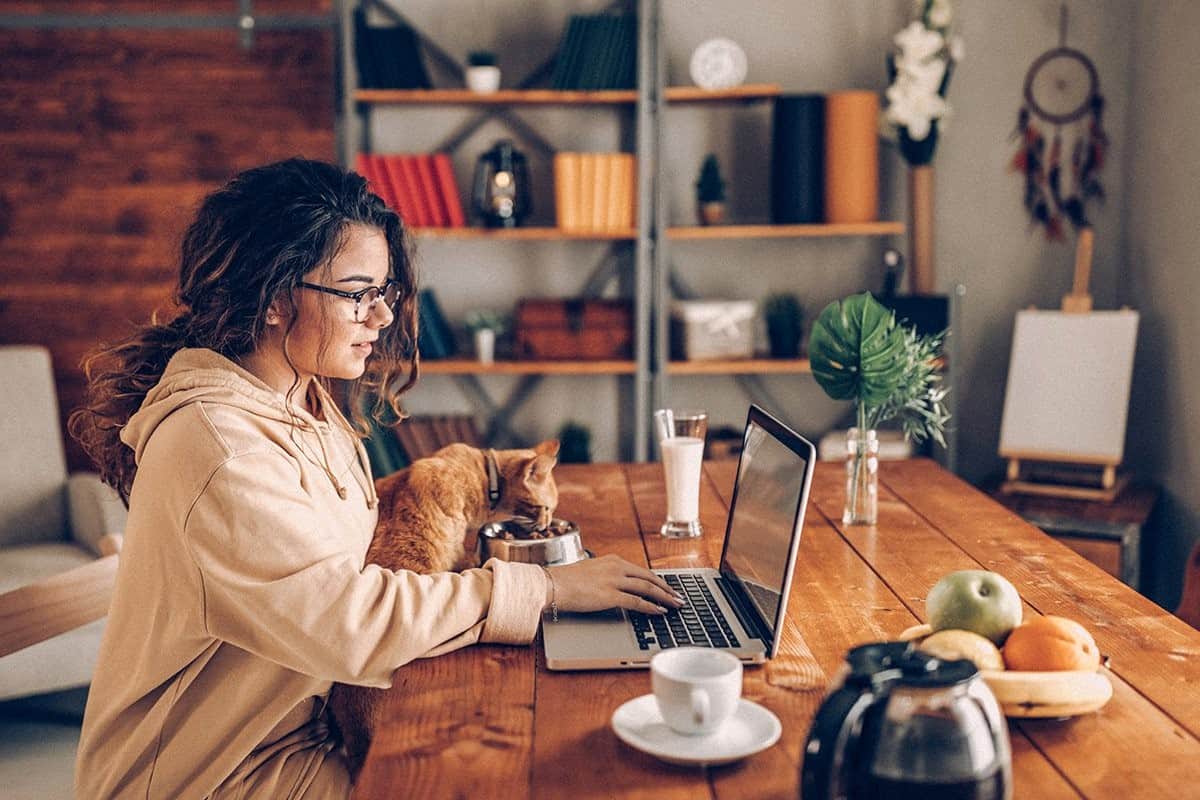 This is the most popular online job, and most teacher will appreciate it so much as a side gig. If you are good at writing, then, you shall find that there are so many opportunities available for you online. I have mentioned most online jobs on these articles – work from home jobs and best jobs for college students.
In the above articles, I have not only explained to you how to work as a writer, but there are many different websites you can use to find work, which I have listed.
Get paid to shop and deliver
Most people love shopping, but they never have the time to do it. During summertime, as a teacher, you can opt to shop for people and get paid for it, since you are not busy at all.
There are actually many different apps you can use to do this job. Here are some of them;
This is an online grocery delivery shop that allows you to shop online and get your groceries delivered to your doorstep. The company is always looking for individuals who can join their personal shopping team, and this is a perfect idea for a part-time job.
As a shopper, your work will be to order groceries for your clients, picking them up from the stores and delivering them to their doorsteps.
Burpy will provide you with a business credit card, which you shall use for your online purchases. In this way, your own personal finances shall not be affected as you shall not use any of your money. This is a great plan as you will not end up in an awkward situation where you are requesting for your money back.
They will pay you $25 per hour, plus there are always tips for full-time or part-time employees.
This online market place is mostly for families that are looking for childcare. However, they also offer other services such as grocery shopping to their clients.
Depending on where you are residing, with care.com, you can make $12.50 an hour, for simply shopping and delivering to your clients, which is a fantastic idea for someone looking to make some extra cash, and since you are home anyway, why not?
On this site, you have the opportunity to branch out and offer clients other services that are available on the website, which is fantastic, as it enables you to make much more money compared to someone doing deliveries only.
To start working at care.com, all you need to do is create an online profile on their website, and you must upload a recent photograph of yourself. Once you set this up, you are ready to go.
This is a delivery site that seeks to find members who are passionate and have good customer service. Their delivery employees – known as "runners. " are definitely more than delivery drivers. They are personal assistants, as they can do a wide variety of duties for their clients.
You get to keep 100% of all tips you earn while on the job, and they receive a compensation of $10-$18 per hour.
The only requirement they have for their employees is that you must own an iPhone or an Android-powered phone, and you must also have a considerable mode of transport such as a car.
They offer both part-time as well as full-time opportunities, which is great for a teacher over the summer.
When you work at Instacart, your work shall be providing shopping services to clients, and this includes purchasing the products online and delivering to the clients in their homes. You must be good at your job so you can enjoy some good tips.
For a teacher looking for a part-time job over the summer, this is a perfect gig. You can choose to either work as a full-time shopper or work part-time, so you get to enjoy some summer vacation still while still working.
The company offers flexible working hours and good enough pay.
This grocery service is owned by Target Corporation. They hire grocery shoppers for helping their clients shop for groceries online. You then deliver to the customer's doorstep.
They pay their shoppers $22 per hour, which is a great paid, and you are able to receive your money on a weekly basis. If you have a smartphone, a reliable car, and strong interpersonal skills, you may be what they are looking for, and they will give you a great opportunity to make some good money over the holidays.
This is what we call a "Jack of all trades." It is an on-demand company that you can use to find gigs for furniture assembly, shopping, cleaning, etc. For someone looking to make some extra money during summer vacation, you are most likely to find something that can help you make as much money as you wish to make.
The best part about this company is that you get to set your own rates, and you can charge what you wish to your clients.
To start things off, you will need to register online, attend a short session where you shall be briefed on what you need to know, and then you are ready to go. The earning potential on this site is dependent on how hard you work, and how well you treat your clients.
This is a NY base clothing store. It is a fashion company that provides its clients with personalized shopping options by the use of online shoppers. They occasionally have many openings for online shoppers, who can help style their clientele.
The stylists who work from home are able to help clients select items from a large database, and once the client buys a product, your work is to deliver it to their doorstep.
You must, however, live within the tristate area, and occasionally, you must attend some mandatory training sessions that are normally hosted in the company's headquarters.
This is actually the type of job that you can do, whether you are in school or on holiday.
Stylists from this company are normally in high demand. If you are working as a teacher, and feel that you have a fashionable side that you haven't explored yet, this would be the perfect side gig for you.
Being a remote stylist means that you can work from whichever location, and offer fashion advice to clients of Dia&Co. If you wish to go a step further and offer delivery services, it would be great if you lived within the same location as the clients.
This is an online kid clothing store that hires people to work as stylists. The position will require you to work independently, where you help kids, and their parents choose outfits for different occasions. You must be stylish and have great ideas.
You will be providing fashion advice to kids whose ages range from newborns to 10-year-olds, and good customer service is required in order to ace the job.
This is a jewelry company, and it allows its clients to try out and buy different types and design of jewelry at a very low monthly fee of $21. It is quite a good deal because you get even to check out designer products that you may be interested in.
As an online shopper, your work will be to give clients ideas on which jewelry will look great for them and on different outfits. You can also deliver these pieces to the clients where they try them out, and decide whether they will buy them or not.
You must live within the San Francisco area to work for the company, and it is a great side gig for a teacher.
Translator
If you speak many languages, you should try out for a translator job. This is a job that is easy to get, as there aren't many and the pay is great.
You need to have mastered the language you are to teach however, which includes all of the correct pronunciations, audio as well as written.
Customer service rep
This is an upcoming job that has become quite popular in recent years, and most 3rd world companies are providing multi-billion dollar American companies with 'cheap' labor.
One of the countries that is constantly outsourced with customers' rep jobs is India. In most cases, when you think you are calling the customer service dep for your mobile phone company in the US, you are actually speaking with someone in India, or Africa.
These companies train their employees on all aspects of the job, and even pronunciation, so they can speak like Americans, and offer help to their customers.
So, you, as an American, you would do this job perfectly, since you've got most of the requirements mastered.
A college student can do this job very well and earn some money.
Tech support specialist
With tech support, you must have the technical knowhow of what the company requires you to help their customers with.
This is a job essentially for 'geeks,' or people on college who know lots about technology, and can guide a customer on the phone as they repair their computers or phones.
If you are that kind of person, have a look as some of the job available in tech support, as they may just earn you lots of money for your upkeep, and even for you fee.
App Testing
This is an up and coming job that you have probably never heard of. Yes. People are getting paid to test apps.
With all of the new apps coming up every day, there must be a way in which the company finds out whether the app is working or not.
That is where you come in. All you will be required to do is download the app and try using it. They will have a couple of parameters that probably must be tested, and once you have tested them, you shall be required to report back to the company and let them known how the app works.
It's as simple as that! For college kids, this is a golden opportunity, more like a gold mine, since you are always on your phones, why not make some money from it anyway?
More: Apps that Pay you to Use Them
Travel agent
Starting your own travel agency at home may see like a daunting task, but if you read my previous blog – how to become a travel agent from home you shall easily learn the ropes on how to go about this noble summer job.
Data entry jobs
This is usually a good starting point for most freelancers, but it shouldn't be your end game.
Data entry jobs are many, but they do not pay as well as advanced writing jobs, and so, if you are lucky enough to find a job in data entry, do it well, and move on to other jobs, as chances are that they are better paying.
Upwork, has lots of data entry jobs, so, have a look at the website for these and more.
Conclusion
Most teachers I know don't do it for the money. They tend to love what they do; the only problem is that teaching doesn't pay that much, which is a great tragedy. I believe that teachers should be paid the most since they impact so much knowledge into the generation.
But, seeing as this is how things are, it doesn't hurt to find something else you can do on the side, and one that will help you make some much-needed cash.
This is quite a diverse topic that cannot possibly be exhausted. I hope I have given you some great ideas that you can work on during the holiday season. These are not only part-time jobs but jobs you can keep doing all year round and make you some good money.
In fact, some people have been known to turn a part-time job into a full-time job, but this depends on how much you shall make, and whether or not you wish to keep teaching or not.
The only advice I can give you at this point is that; online jobs may be great, but they take time to learn and earn good money, and therefore, you shouldn't be in a hurry. It is not an easy thing and you must be patient and willing to learn in order to become successful.