Open-source software is a computer program that has been developed and deployed with the source code made publicly available on the internet. There is a lot of free software available online. In this blog, we've compiled a list of the best open-source software examples that you should utilize to make your work easier.
The open-source software is widely utilized in a wide range of applications, from personal to professional. It's used in everything from networks to web servers, and we'll go through the Open-source software list 2023 in detail here.
Linux: A family of open-source operating systems based on the Unix architecture. Popular Linux distributions include Ubuntu, Fedora, and Debian.
LibreOffice: A comprehensive office suite that offers word processing, spreadsheet, presentation, and database tools. It is a popular alternative to proprietary office suites like Microsoft Office.
GIMP: The GNU Image Manipulation Program is a powerful and feature-rich image editing software, often compared to Adobe Photoshop.
Blender: A versatile and professional-grade 3D modeling, rendering, and animation software used by artists and filmmakers worldwide.
Audacity: A widely-used audio editor and recorder, perfect for podcasters, musicians, and sound engineers.
VLC Media Player: A popular and versatile media player that supports various audio and video formats, including streaming protocols.
WordPress: A content management system (CMS) used to create and manage websites and blogs, powering over 40% of the internet.
Firefox: A fast and secure web browser developed by the Mozilla Foundation, emphasizing privacy and user control.
Inkscape: A vector graphics editor comparable to Adobe Illustrator, offering a range of tools for creating and editing scalable vector images.
Nextcloud: A self-hosted cloud storage and collaboration platform that provides file sharing, syncing, and communication tools for individuals and organizations.
---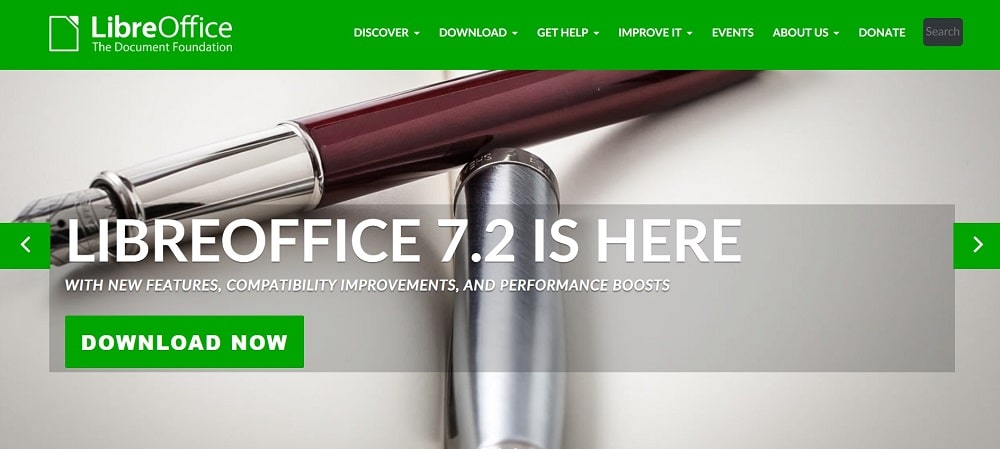 LibreOffice is effectively a free version of Microsoft 365, the world's most popular office productivity suite, with support for documents, spreadsheets, databases, presentations, diagrams, and mathematical formulas.
This is perhaps the most helpful free open-source package you'll discover, with its classic interface and a range of uses that include analogs of Microsoft Word, Excel, Publisher, Powerpoint, and Access.
LibreOffice is constantly improving and has good compatibility with a wide range of formats, from Microsoft's proprietary formats to the more esoteric ones.
---

In a world where online browsing appears to be increasingly associated with just a few select browsers (most notably Google Chrome), introducing a new participant into the market is, appropriately, a risky move. Have you noticed what we did there?
Brave browser, on the other hand, does things a little differently than other browsers, focusing on privacy by eliminating adverts and website monitoring. It employs a novel revenue model known as Basic Attention Tokens, which gives users a 70% share of the cash made by viewing advertisements, with the option of either gifting their earnings to their favorite websites or converting the cryptocurrency into real fiat money.
---
cdrtfe is an open-source burning application for Windows that is completely free. All CDs, DVDs, and Blu-ray discs are completely supported. Aside from that, data discs, Audio CDs, XCDs, (S)VCDs, and DVD-video discs can all be burned. Cdrtfe can burn ISO images and make bootable discs. It even allows numerous writers to write at the same time.
Although external hard drives and cloud storage services are useful, optical discs (such as DVD and Blu-ray) remain the best media for digital data dissemination and long-term storage. Disc burning software, such as Cdrtfe, makes it simple to transfer normal files, high-definition movies, and other types of data to optical discs.
You can use Cdrtfe to extract audio tracks to.wav,.mp3,.flac, and.ogg files, as well as erase rewritable discs (both quickly and completely). For further control, the software can also be used with command line parameters. Cdrtfe's backend is made up of cdrtools and other modules, and it can also be coupled with Windows Explorer using ShellExtension.
---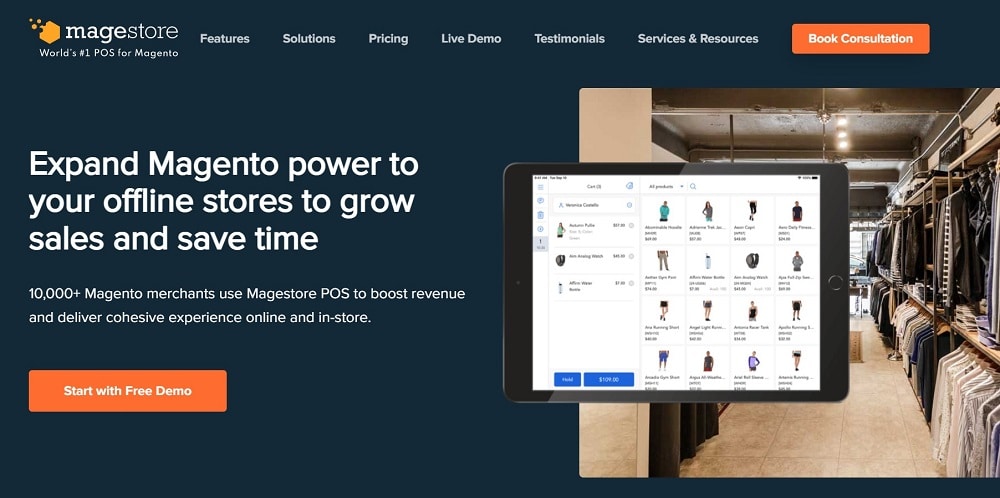 Magestore's POS Open is a free version designed specifically for small enterprises with only one warehouse. It's jam-packed with tools to help you run your store, including online-to-offline connectivity, order management, and omnichannel inventory management. You may, however, have multiple warehouses and require an offshore specialized development team to build your online business as quickly as possible. In that situation, you may consider upgrading to Magento POS Commerce, a subscription edition with limitless access to advanced features for expanding businesses.
---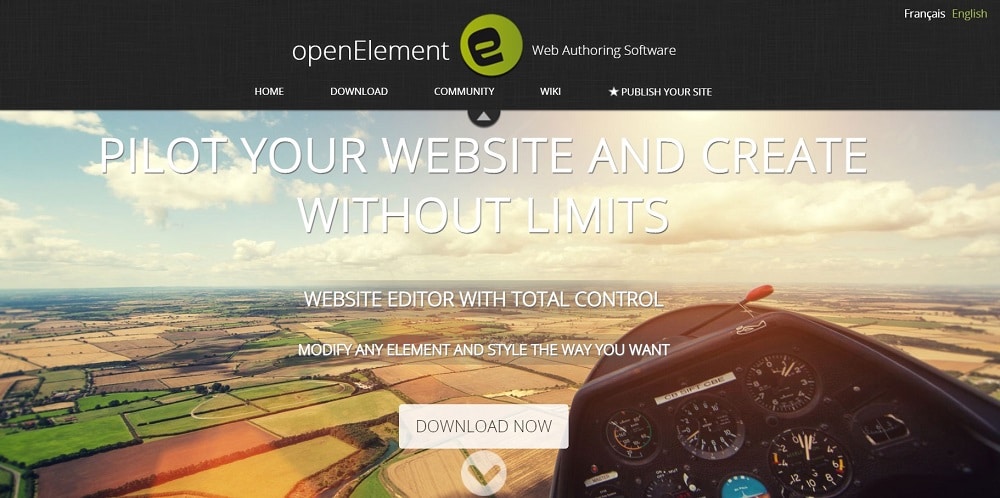 It's no longer enough for you (or your company) to have a website in today's always-on society. That website should also stand out from the crowd. You can develop great-looking websites with a variety of feature-rich Web design apps, with OpenElement being the greatest open-source software.
OpenElement is a simple user interface that allows you to alter nearly any component of your website. It contains several page levels and managed code for easy site creation. You can make use of many reusable styles and element packs, and OpenElement supports HTML5 and CSS3. OpenElement's cross-browser compatibility allows you to create responsive web pages with full CSS flexibility. It has an element editor that can be used to create and share elements, as well as easy script integration. There are also a slew more DB-powered element packs to choose from. SEO capabilities allow you to modify the design of your website in order to increase its search engine rankings.
---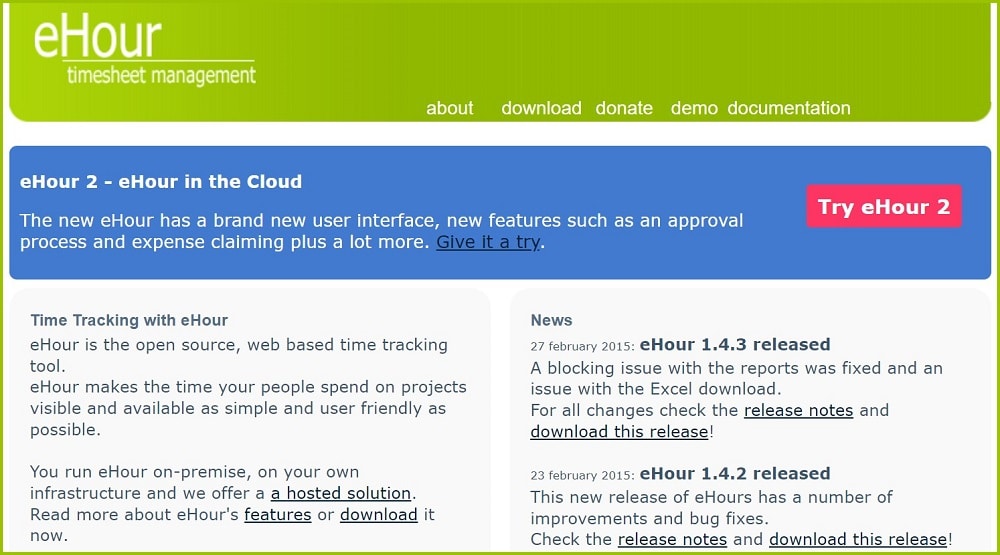 Any work that requires the use of time must be completed efficiently, and computer-based activities are no exception. Time-tracking software can be used to track how long it takes an employee or team to complete a task or project. Look no further than eHour if you're seeking the greatest open-source time-tracking software.
eHour is a Web-based time-tracking tool that's suitable for businesses that need precise data on how much time employees spend on projects. You can establish several projects for each customer and assign many users to each project.
---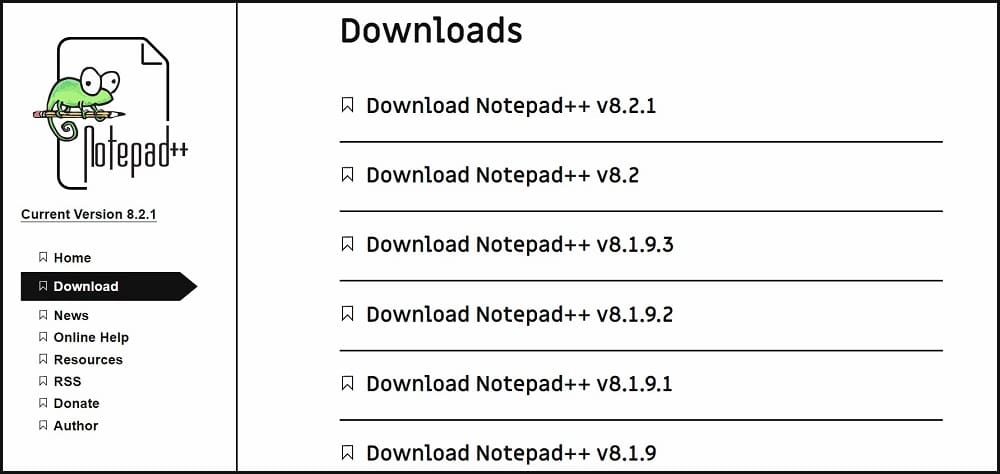 Notepad++ is so useful that experienced PC users won't need to be told why. It's a fantastic tool for programmers, with all the usual features like syntax highlighting, a variety of markup languages, and one of the most user-friendly interfaces.
It also includes a fantastic tab system that allows you to work on numerous files at the same time and remember which tabs you had open so you can pick up where you left off even after restarting your computer.
---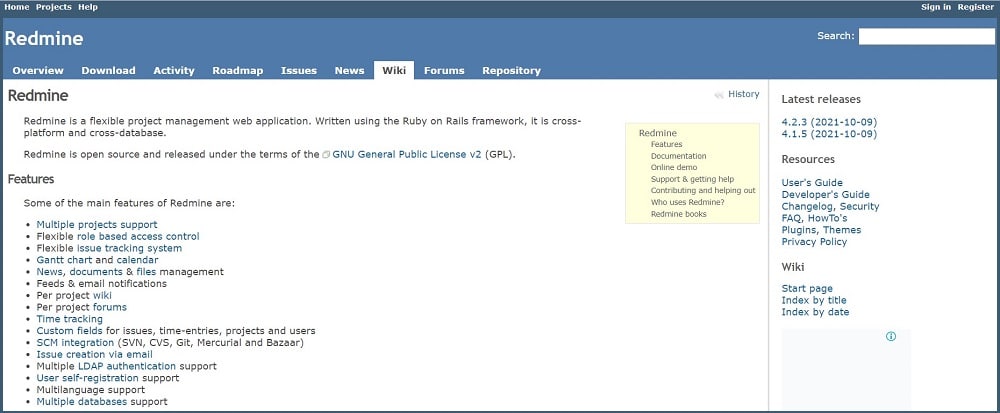 Redmine is a web-based time tracking and project management solution that is open source and free. It's extremely user-friendly, and it uses Gantt charts and calendars to visually present timesheets, as well as manage various projects, tasks, and deadlines. Redmine is also a pretty versatile piece of software that lets you decentralize access control depending on roles. Redmine is a project management system built on the Ruby on Rails architecture that supports 34 languages and has a REST API.
---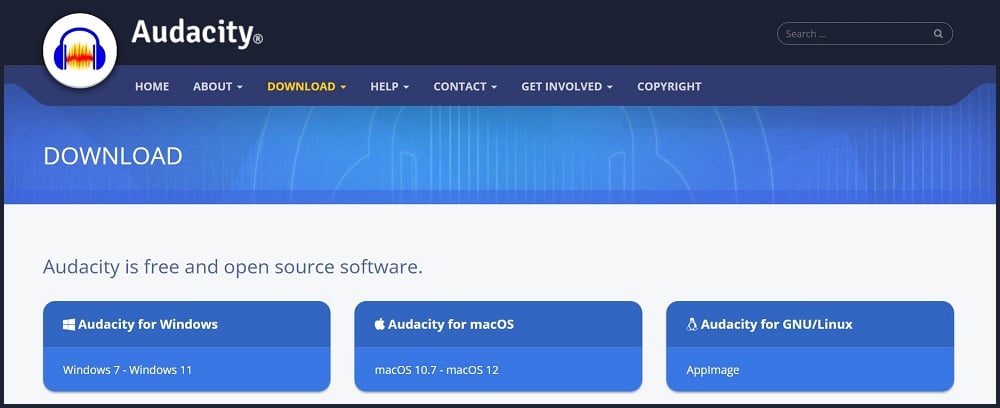 Audacity is still one of the most commonly used open-source apps two decades after its original release. It is a free audio editor that runs on Windows, Mac OS X, and Linux.
You'll discover everything you need to record, edit, and improve sound files after installing this handy little program. Furthermore, you may use Audacity's library of third-party extensions to add any functionality that isn't available by default, thanks to the program's large development community. You'll be able to do everything from add sound effects to auto-tuning your tunes with these.
---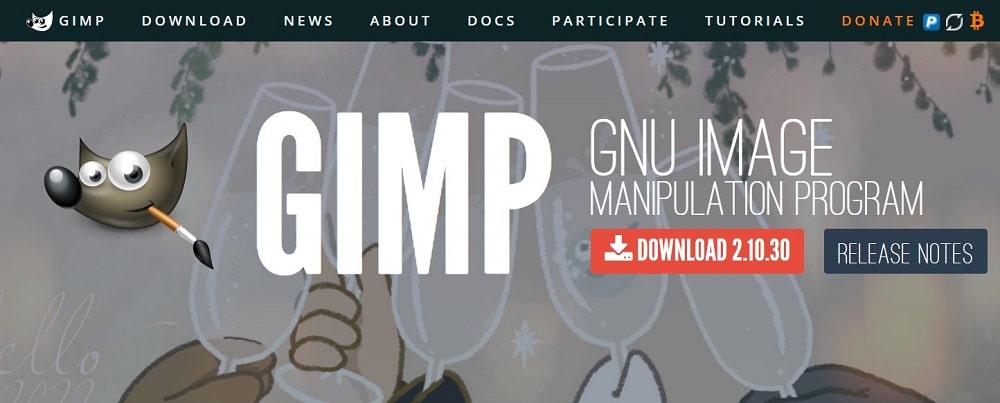 GIMP is capable of editing and managing multi-layered picture files. As a result, GIMP is the greatest open source business software with picture editing capabilities. For many graphic designers and photographers, it's a must-have tool.
VLC Media Player is a free and open source media player that can play most multimedia files. It is available for Windows, Mac, Linux, and Android. VLC Media Player was originally developed by VideoLAN in 1996 as a free software alternative to Microsoft's Windows Media Player.
Read more, https://phreesite.com/free-open-source-media-players/

OpenSSH (Open Secure Shell) is a set of free software computer programs providing encrypted communication sessions over a computer network using the SSH protocol. It was created as an open alternative to the proprietary Secure Shell software. The project is led by Theo de Raadt from Calgary, Alberta.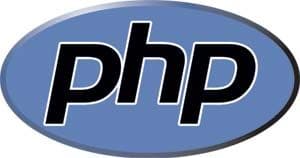 PHP is an open-source, reflective programming language. Originally designed as a high-level tool for producing dynamic web content, PHP is used mainly in server-side applications.
OpenOffice.org is a free and open source office suite, including word processor, spreadsheet, presentation, vector drawing and database components. It is available for many different platforms, including Microsoft Windows, Unix-like systems with the X Window System including GNU/Linux, BSD, Solaris and Mac OS X. It is intended to be compatible with, and compete with, Microsoft Office. It supports the OpenDocument standard for data interchange, and can be used at no cost.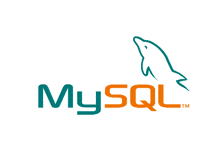 MySQL is popular for web applications such as MediaWiki or PHP-Nuke and acts as the database component of the LAMP and WAMP platforms (Linux/Windows-Apache-MySQL-PHP/Perl/Python). Its popularity as a web application is closely tied to the popularity of PHP, which is often combined with MySQL.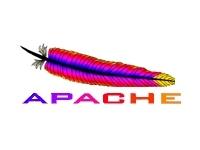 Apache HTTP Server is a free software/open source HTTP web server for Unix-like systems (BSD, Linux, and UNIX systems), Microsoft Windows, Novell NetWare and other platforms.

Mozilla Firefox is a free, open source, cross-platform, graphical web browser developed by the Mozilla Corporation and hundreds of volunteers. Firefox includes an integrated pop-up blocker, tabbed browsing, live bookmarks, support for open standards, and an extension mechanism for adding functionality. Although other browsers have some of these features, Firefox became the first such browser to include them all and achieve wide adoption. PCWorld reviewed Firefox as the best product of 2005.

Linux is a computer operating system. It is one of the most prominent examples of open source development and free software; unlike proprietary operating systems such as Windows or Mac OS, all of its underlying source code is available to the public for anyone to freely use, modify, and redistribute. Some of the most popular distributions are Ubuntu, Mandriva, Red Hat, and Suse.
The BitTorrent client is the name of a peer-to-peer (P2P) file distribution client application and also of its related file sharing protocol, both of which were created by programmer Bram Cohen. BitTorrent is designed to distribute large amounts of data widely without incurring the corresponding consumption in costly server and bandwidth resources. CacheLogic suggests that BitTorrent traffic accounts for ~35% of all traffic on the Internet
Read more,
---
In conclusion, open-source software offers a range of advantages, such as flexibility, customization, and cost savings. By choosing open-source programs, users can benefit from the collective effort of developers and communities worldwide, driving innovation and collaboration.
These ten examples showcase the best of what open-source software has to offer, providing high-quality alternatives to proprietary solutions across various industries and applications.